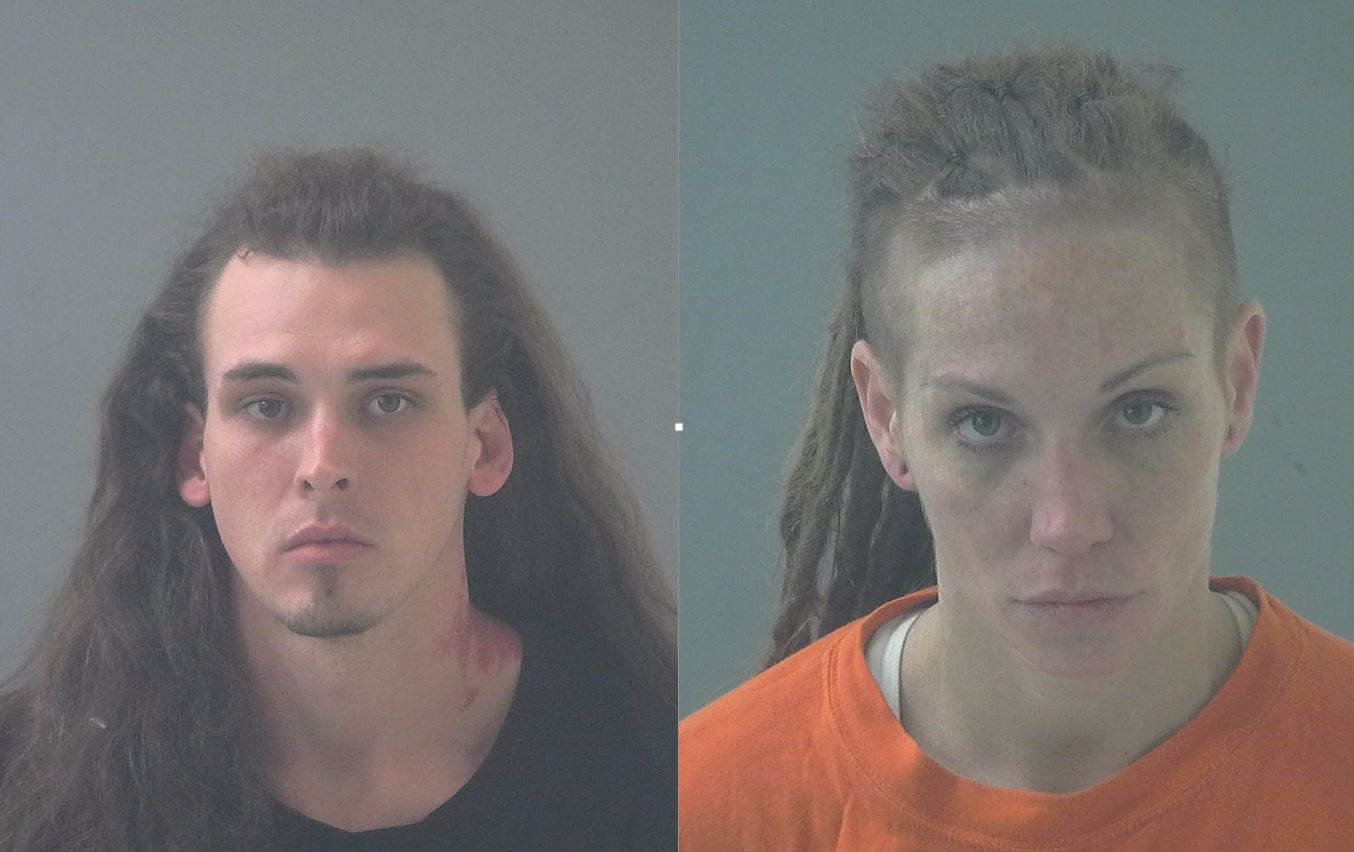 Gulf Breeze Police Department investigators, during a court-ordered search of 201 Pensacola Beach Road unit C28, found drugs and paraphernalia. Subsequently, GBPD arrested Erika Diane Martin and Colton James Spence on related charges.
Investigators found drug paraphernalia, including the following: used syringes containing suspected heroin, white rock/crystal substance field tested positive for Methamphetamine, smoking pipe with suspected Methamphetamine residue, unidentified pills cut into sections, and multiple items used for smoking marijuana, cotton balls/tips containing liquid, which tested positive for heroin, in a spoon next to a bed and a Promethazine vial.
Upon execution of the search warrant, all three roommates present waived their Miranda Rights, according to arrest reports, which states William Christopher Holt admitted using meth the night before and told police he uses it on a "regular basis." The reports also state Martin and Spence admitted being in a bedroom where narcotics and paraphernalia were found but denied ownership; however, Martin reportedly told cops she will inject her friends with meth because "they can't do it themselves."
Additionally, Martin's arrest report states she told an investigator that the wet cotton ball in a spoon couldn't count as narcotics because it was "already injected into someone." That cotton ball alerted positive to heroin in a GBPD field test.
Martin and Spence were booked March 10 into Santa Rosa County Jail.
Spence, 27, was charged with possession of marijuana less than 20 grams, drug equipment possession and two counts of possession of a controlled substance without a prescription. His bond was set at $11,000. However, GBPD reports he was also charged with an out-of-county warrant from Escambia County, which has placed a hold on his release. Per his arrest report, Escambia County seeks to extradite him for an active warrant.
Martin, 32, was charged with drug equipment possession, possession of marijuana less than 20 grams and two counts of possession of a controlled substance without a prescription. Her bond was also set at $11,000.