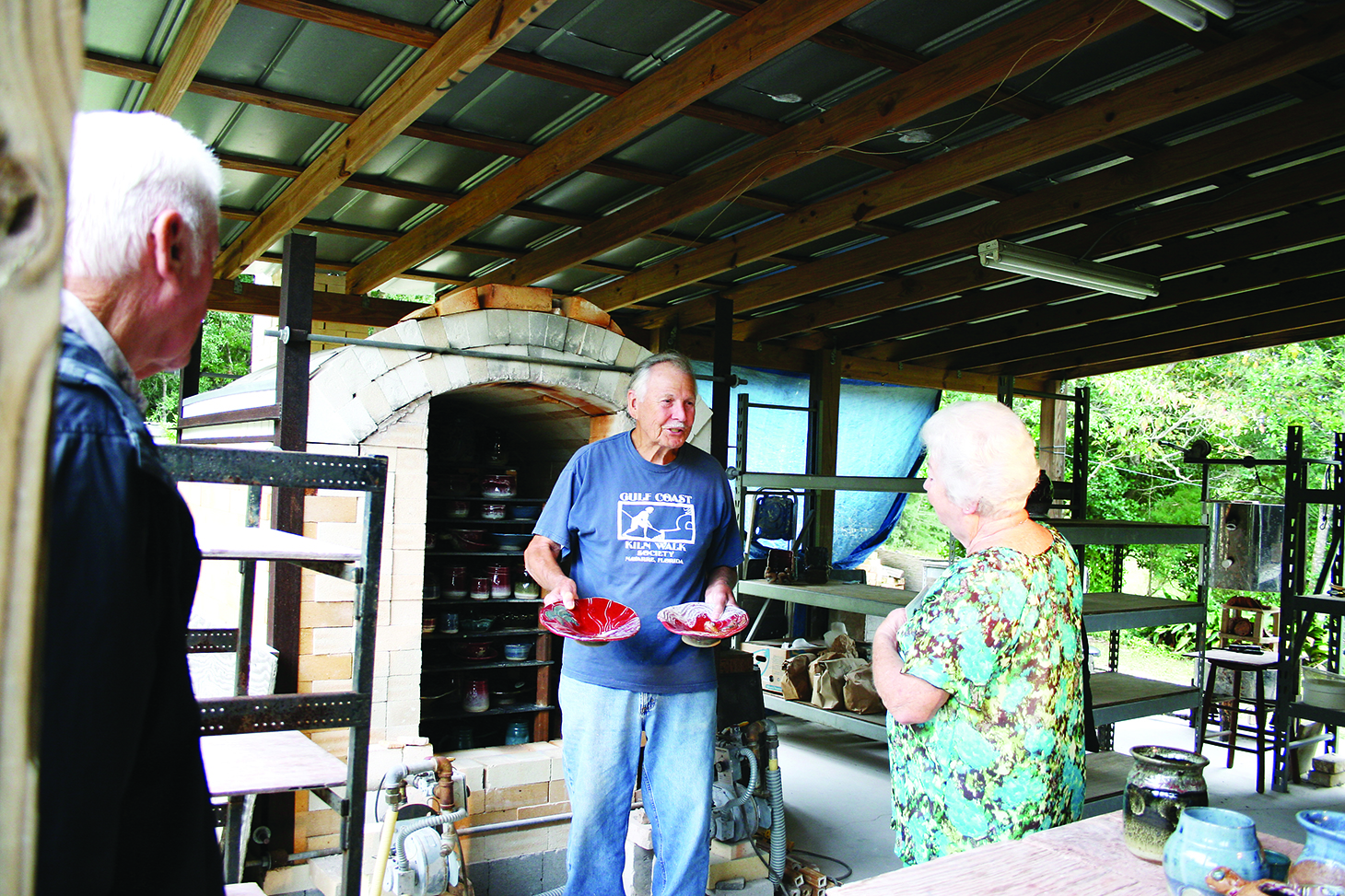 Only five minutes north of Navarre there's a local treasure which the Santa Rosa County Tourist Development Council is promoting this month as part of its 12th Annual Beaches to Woodlands Tour.
Talented artists Brenda and Marty Stokes, founders of Gulf Coast Kiln Walk Society, along with their gifted son, Jason, are opening the doors of their art studio and gallery each Saturday during October.
The family has created a fascinating venue, featuring operational pottery kilns used to create beautiful pieces depicting coastal life.
Inspired by their love of the outdoors, the family uses clay and other mediums to craft exquisite pieces of art.
Usually appointments need to be made in advance to visit the site, but during their month-long open house visitors can just drop in to see pottery wheel demos, learn about their historic kilns or visit the art gallery.
"We will hand out educational information and hope people leave with a better appreciation of our earthly substance…a better appreciation of pottery, art and all of the different ways to fire pottery," Brenda said, pointing out they will talk about the pottery-making process from raw clay to the finished product.
Gulf Coast Kiln Walk Society is a non-profit organization aimed to promote awareness of the ceramic arts and build a sense of community through clay related activities, bringing individuals of all ages together to celebrate our heritage and pass it on to future generations.