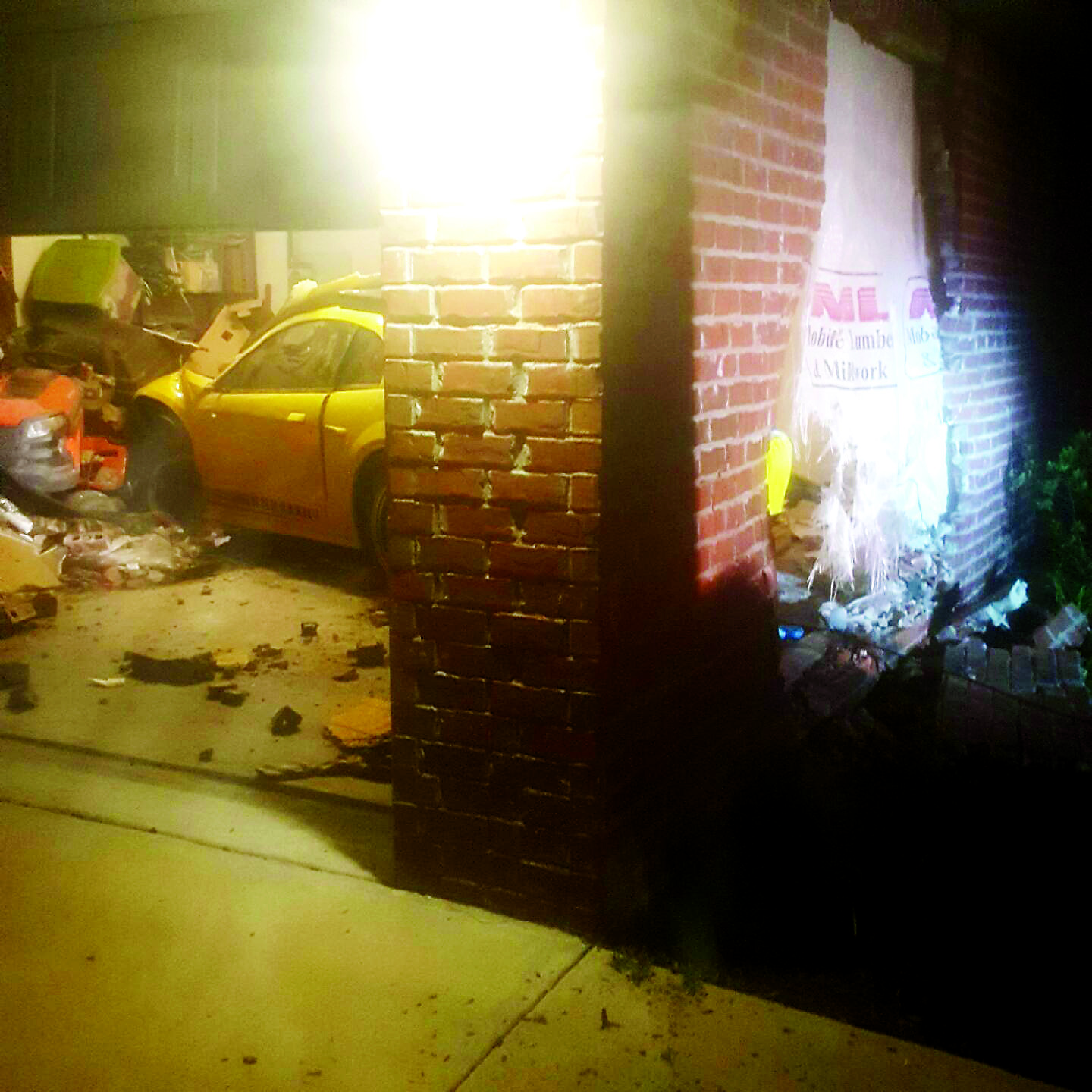 A Navarre homeowner got quite a wake-up call when a Ford Mustang, which was involved in a high speed chase, plowed into his home last Saturday night.
The driver of the yellow Mustang was on the run from law enforcement after he allegedly hit a vehicle on U.S. Highway 98 and attempted to flee the scene of the accident.
The Pensacola driver, later identified as 33-year-old Charlie Thames was apprehended following the crash and booked into Santa Rosa County Jail.
He was given a $15,500 bond.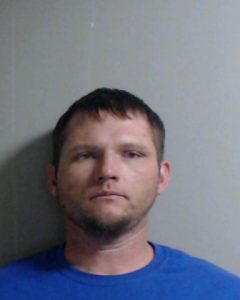 According to the arrest report, a Santa Rosa County Sheriff's deputy attempted to initiate a traffic stop on Thames' vehicle at around 10 p.m. that night in Navarre on Hwy. 98. When the officer attempted to pull Thames over, he allegedly hit another vehicle in the process and then fled from the officer.
Thames was observed traveling approximately 70 mph down eastbound Hwy. 98 as he fled from deputies and other SRSO officers were called in to pursue the suspect.
According to the SRSO arrest report Thames eventually made his way down Hwy. 98 near the Sunrise Drive where the speed limit was 40 mph. During the pursuit, the report noted that Thames was swerving all over the roadway and ran off of the road on several occasions. The report also noted Thames came close to hitting other motorists during the pursuit.
Thames eventually turned left onto Navarre School Road and lost control of hie vehicle, crashing into a home on the corner of 4th Street and Navarre Sea Hawks Lane, in close proximity to Holley-Navarre Intermediate School, and directly behind the Navarre Post Office.
According to his arrest report, Thames attempted to escape on foot and ran inside of the  homes' garage where he was apprehended by deputies.
Thames refused to submit to a Field Sobriety Test according to the arrest report and was charged with DUI with Property Damage, Fleeing/Eluding Police and Resisting an Officer Without Violence.