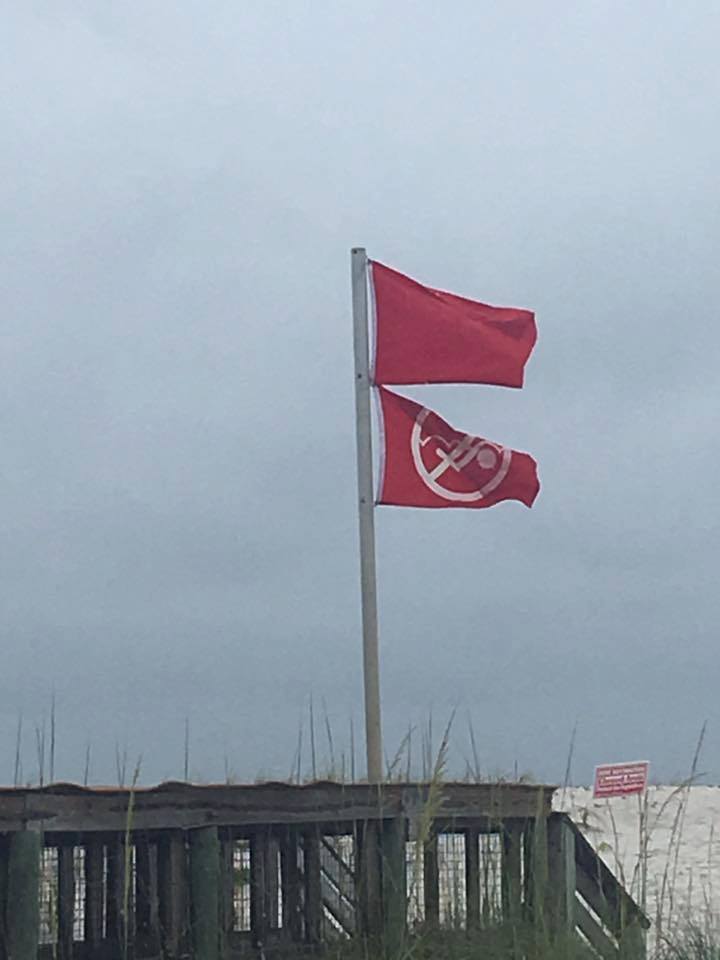 The National Weather Service in Mobile, Alabama has issued a high surf warning for coastal Alabama and Florida Counties, including Santa Rosa.
The warning will be in effect from 1 a.m. Tuesday until 7 p.m. CDT Wednesday.
Per NWS, surf heights will quickly build through midweek, increasing from between 8-10 feet tonight to 10-15 feet Tuesday night and Wednesday.
"The surf will be very dangerous and life threatening through Thursday morning," stated the warning.
Navarre Beach Fire Rescue Chief Danny Fureigh said Navarre Beach is already experiencing large surf.
"We fully expect double red flags to be flying later this morning. Double red flags mean the water is closed to the public. Only those who are tethered to a surf board or flotation device are allowed in the water," Fureigh said.
Additionally, Fureigh cautioned that rip currents are "more prevalent" during storms and the locations of such currents and rapidly change.
"Please stay out of the water," Fureigh said.
Terry Wallace, supervisor of Navarre Beach Department said the county has removed the beach access mats ahead of the impending rough surf and possible surge.