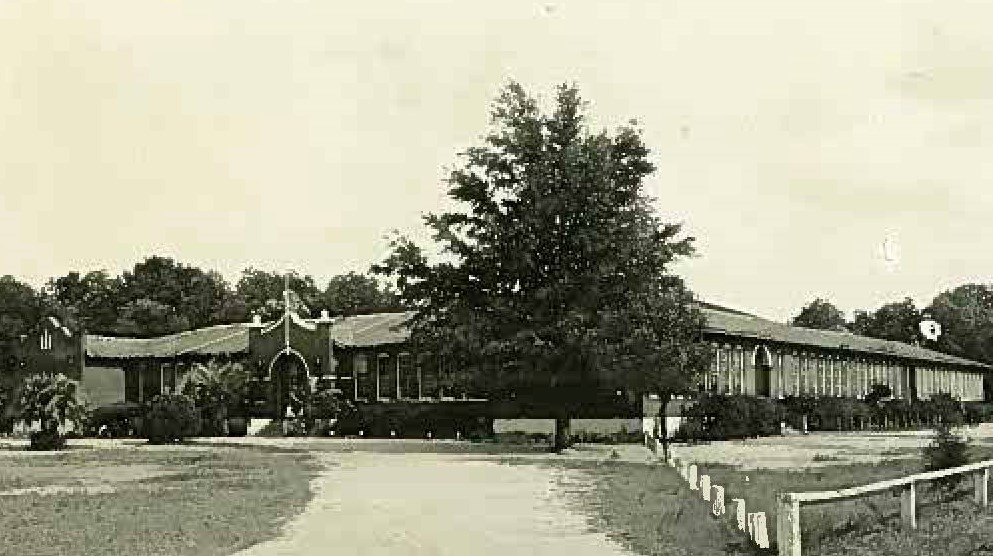 The Milton City Council Tuesday evening voted to approve the redevelopment of the former Berryhill School and Santa Rosa County School Administrative Complex located at 6751 Berryhill Street. The project, led by Pensacola construction firm Whitesell-Green, will transform the historic building into approximately thirty-five, high-end, furnished, studio apartments to be marketed towards flight students and personnel stationed at NAS Whiting Field.
In addition to the living spaces, the conceptual development also includes a state-of-the-art gym, and common areas for socializing, that Whitesell-Green President Rob Fabbro says appeal to the target audience. Fabbro, who manages the LLC which acquired the property from the Santa Rosa County School Board earlier this year, has led projects for similar military-focused housing around the country, and saw a need locally in Milton for this project.
In addition to providing much needed housing in the Milton market, the project also allows for the constructive reuse of the nearly 90-year-old building located in the City's nationally designated downtown Historic District. Andrew Zupkoff, the City's Planning & Development Director, says the project is a major bolster to Milton's downtown, and will serve as a showcase of investment sought for that area.
"This project is something the community will be proud of, and that strengthens the tax base within the downtown Community Redevelopment Area (CRA). For this building's entire life, it has been publicly owned and therefore not generating property tax revenue. The sale to a private entity, and subsequent redevelopment will allow for additional property tax revenue, which in this case can go towards other improvements in the CRA district, and achieving goals found in the City's Redevelopment Plan."
Zupkoff says the project allowed staff and developers to display their creativity in permitting the project, which in total required a variance, zoning map amendment, and development agreement, while ensuring the character of the neighborhood remained in-tact, and saving the historic school building. He adds the project is one of many large-scale projects under development in Milton right now.
"In addition to the Berryhill School redevelopment, we're fortunate to be seeing large investments throughout the city right now, including a new grocery store-anchored shopping center at the intersection of Dogwood Drive and Magnolia Street, a planned 148 home subdivision along Willard Norris Road, and a 72-unit workforce housing development at Glover Lane and Lambert Lane, to name a few of the announced projects coming soon."
The City Council's approval of the Berryhill School project means Fabbro will now move to complete plans for the redevelopment before construction can begin. For more information, please contact the City at 850-983-5400.