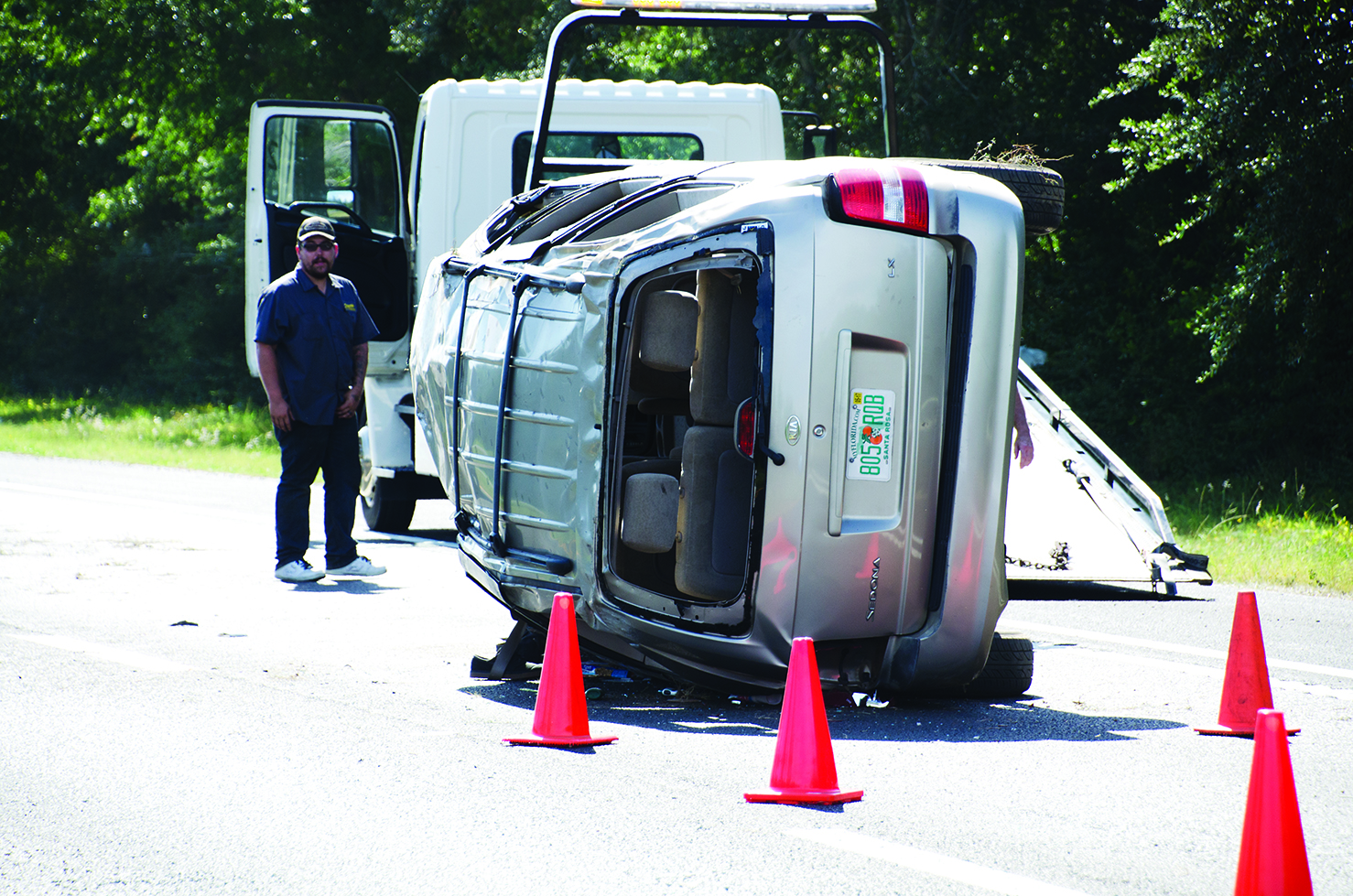 The Florida Highway Patrol is searching for a suspect who they say rear ended a Gulf Breeze teen on Highway 98 and fled the scene of the accident.
The accident happened around 2:51 p.m. on Sunday near the intersection of New Hope Road and U.S. Highway 98 in Gulf Breeze.
The 17-year-old victim suffered serious injuries during the wreck and had to be transported to Baptist Hospital in Pensacola following the accident.
According to the FHP report, an individual driving a maroon Chevrolet pickup truck was driving eastbound on Hwy. 98 behind a Kia Sedona driven by Gulf Breeze resident Thomas Sutton. Sutton told investigators that the truck pulled up behind him and collided with the rear of his Kia causing the victim to lose control of the car.
The car rotated in a counterclockwise motion, crossed through the grass median, and eventually overturned in the westbound lanes of Hwy. 98.
The suspect left the scene in the pickup, and FHP is currently searching for the individual. According to the accident report, the truck was seen fleeing west on Hwy. 98 after the collision.
According to the accident report, the collision caused $10,000 in damage to Sutton's vehicle.
The report indicated that Sutton was wearing his seatbelt during the time of the accident.
FHP is asking anyone with information on the identity of the driver or the pickup to contact Trooper David Baker at (850) 484-5000.