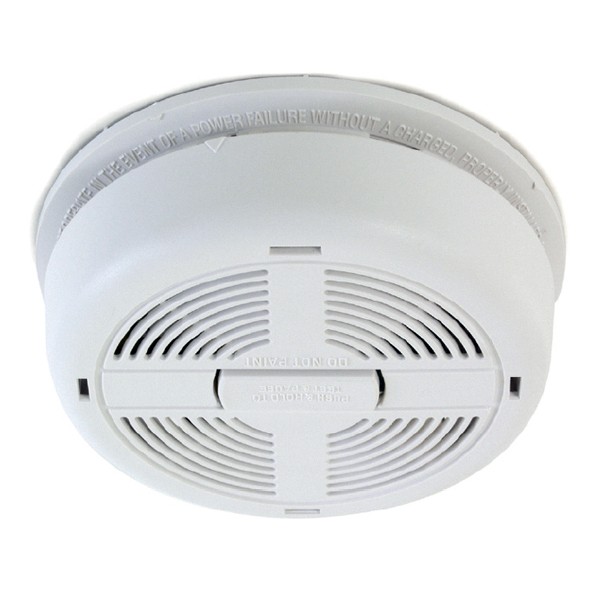 Do you know how old your smoke alarm is? Holley-Navarre Fire District wants to make sure you do as part of Fire Prevention Week, which takes place Oct. 9 through Oct. 15.
A recent study by the National Fire Protection Association (NFPA) revealed that only a small percentage of people know how old their smoke alarms are or how often they need to be replaced. Those survey results strike a chord with HNFD.
"Time and time again, I've seen the life-saving impact smoke alarms can have in a home fire, but I've also seen the tragedy that can result when smoke alarms are not working properly," said Joe Early, HNFD's Fire Marshal. "That's why we're making a concerted effort to educate Holley-Navarre residents about the overall importance of smoke alarms, and that they do have a life limit."
NFPA's National Fire Alarm Code requires smoke alarms to be replaced at least every 10 years.
As the official sponsor of Fire Prevention Week for over 90 years, NFPA is promoting this year's Fire Prevention Week Campaign, "Don't Wait—Check the Date! Replace Smoke Alarms Every 10 Years," to better educate the public about the critical importance of knowing how old their smoke alarms are and replacing them once they're 10 years old.
HNFD will be hosting a Fire Prevention Festival at Navarre United Methodist Church on Saturday, Oct. 8 from 9 a.m. to 2 p.m. in support of Fire Prevention Week. The event will include bouncie houses, music, raffle games, food and safety displays. Anyone is invited to the free event.
For more information in Fire Prevention Week, visit www.firepreventionweek.org.