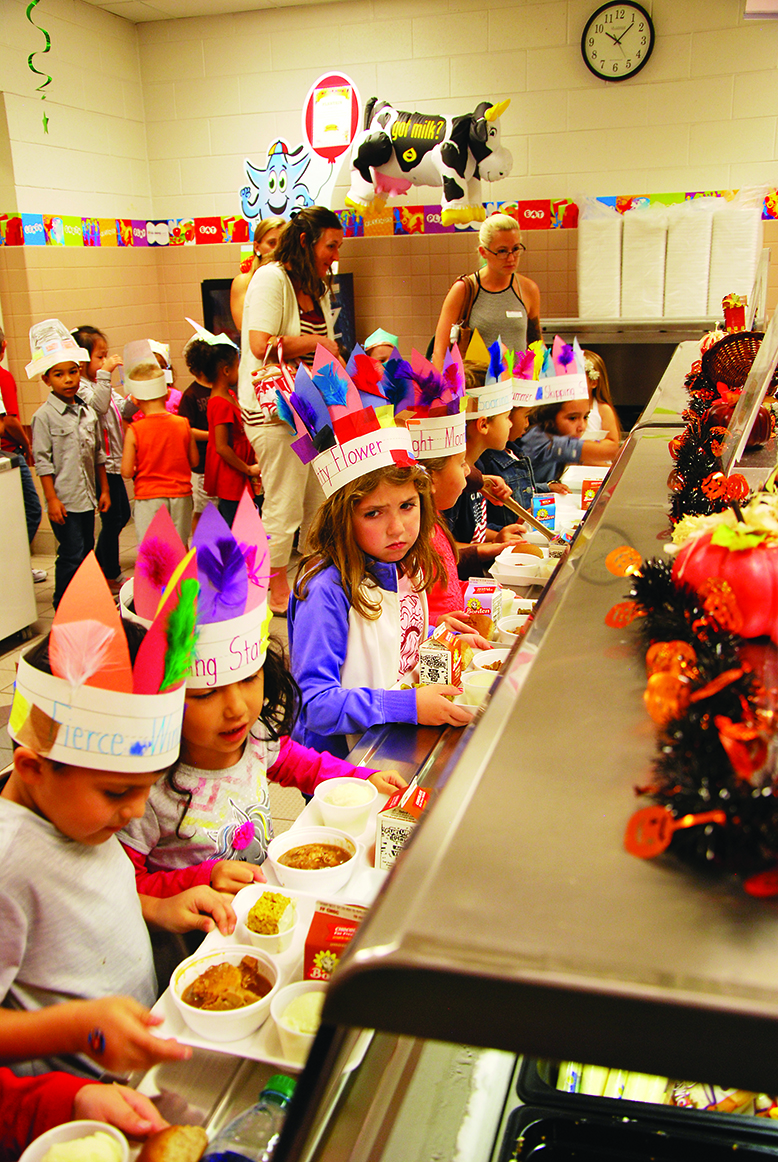 Students, parents and faculty members were treated to an early Thanksgiving meal on Nov. 16 at Holley-Navarre Primary School.
The school hosted a Thanksgiving meal during each lunch period that day, allowing parents to come and join in on the fun.
Faculty members helped serve the meals for parents, while students enjoyed an array of options in the cafeteria line.