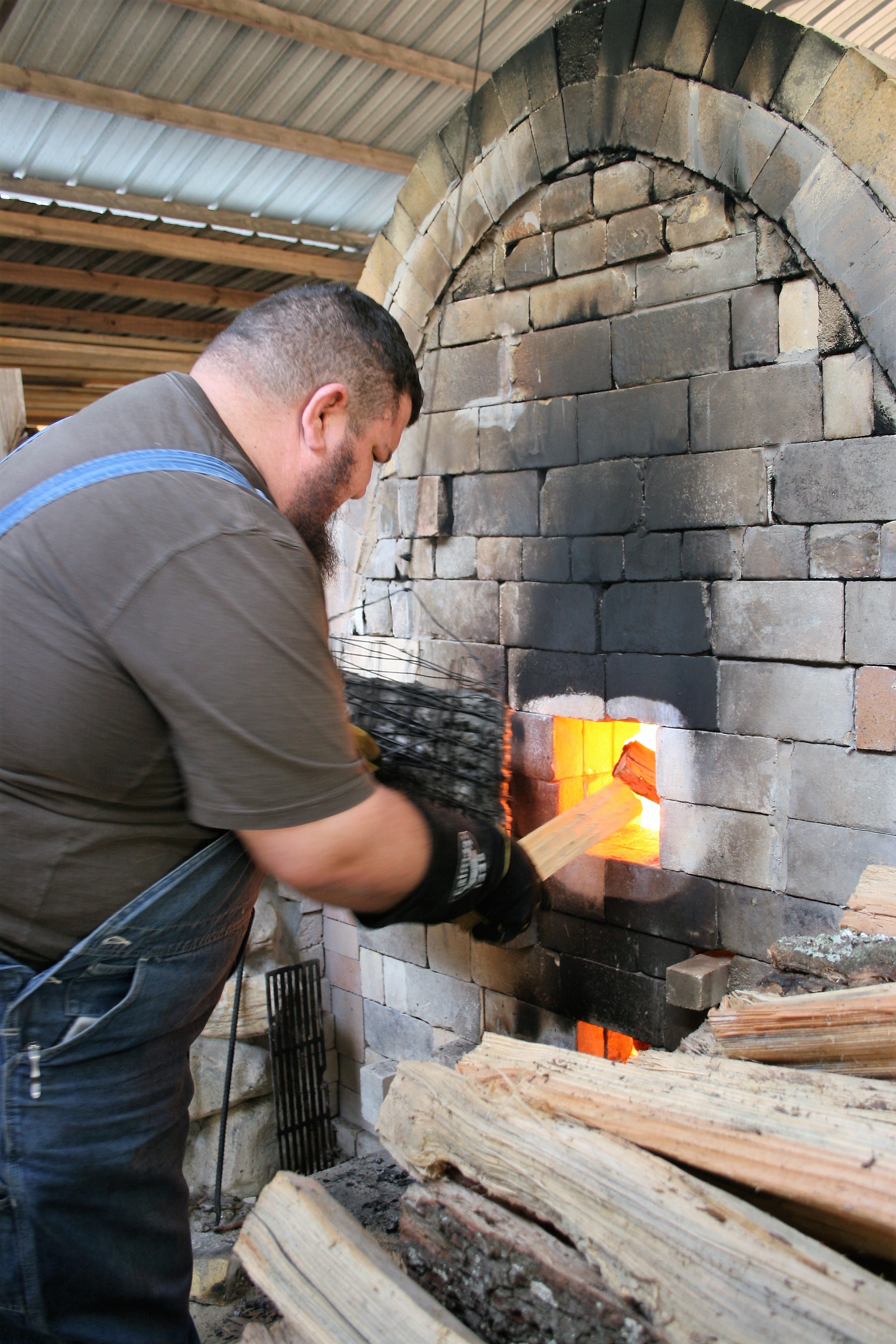 Holley residents and passersby on Highway 87 S may notice the smoke billowing from the chimney at Gulf Coast Kiln Walk on Holley Hill on Buckeye Drive just south of Ye Olde Brothers Brewery.
Volunteers with the Gulf Coast Kiln Walk Society spent days packing hundreds of items into the Anagama & Ralph H. Phillips Kilns ahead of the firing of the kilns, which has begun.
The Phillips' "Groundhog" kiln has been successfully fired, and this weekend the Anagama kiln will be fired.
Currently the kiln is around 1700 degrees Fahrenheit, but teams continue to stoke the flames, which should reach peak temperatures of around 2400 degrees on Sunday.
Opening and unloading of the kilns will take place from 9 a.m. until 4 p.m. on Saturday, February 10 during a celebration called the WoodStoke Pottery and Kiln Festival.
The public is invited to bring a chair and enjoy the festivities, which include a seafood, casserole and chili cook-off.
200 commemorative pottery bowls containing clay from the site of the historical Ralph Howard Phillips Southern Groundhog Kiln are stamped with the commemorative seal used by Mr. Phillips.
A $10 donation is suggested for the commemorative pottery bowls, which will allow for food sampling during the event. Participants can cast their votes for favorites in each food division.
Art pieces will also be available for sale during the event, which is sponsored by the Santa Rosa County Tourist Development Council.
All proceeds from the festival support Gulf Coast Kiln Walk Society, SRC Retired Educators and Navarre High School Clay Club.
The festival was scheduled to coincide with the Fifth Biennial Gulf Coast Clay Conference, which is hosted by the Gulf Coast Kiln Walk Society.
This year's conference takes place February 7 through 10 at the Anna Lamar Switzer Center for Visual Arts at Pensacola State College and the Kiln Walk site in Holley.
The conference will feature internationally recognized ceramic artists Randy Johnston and Jan McKeachie Johnston. Cost for the conference is $125. For more information contact Robin Zehr at (850) 546-1371 or register at www.gulfcoastkilnwalk.org.