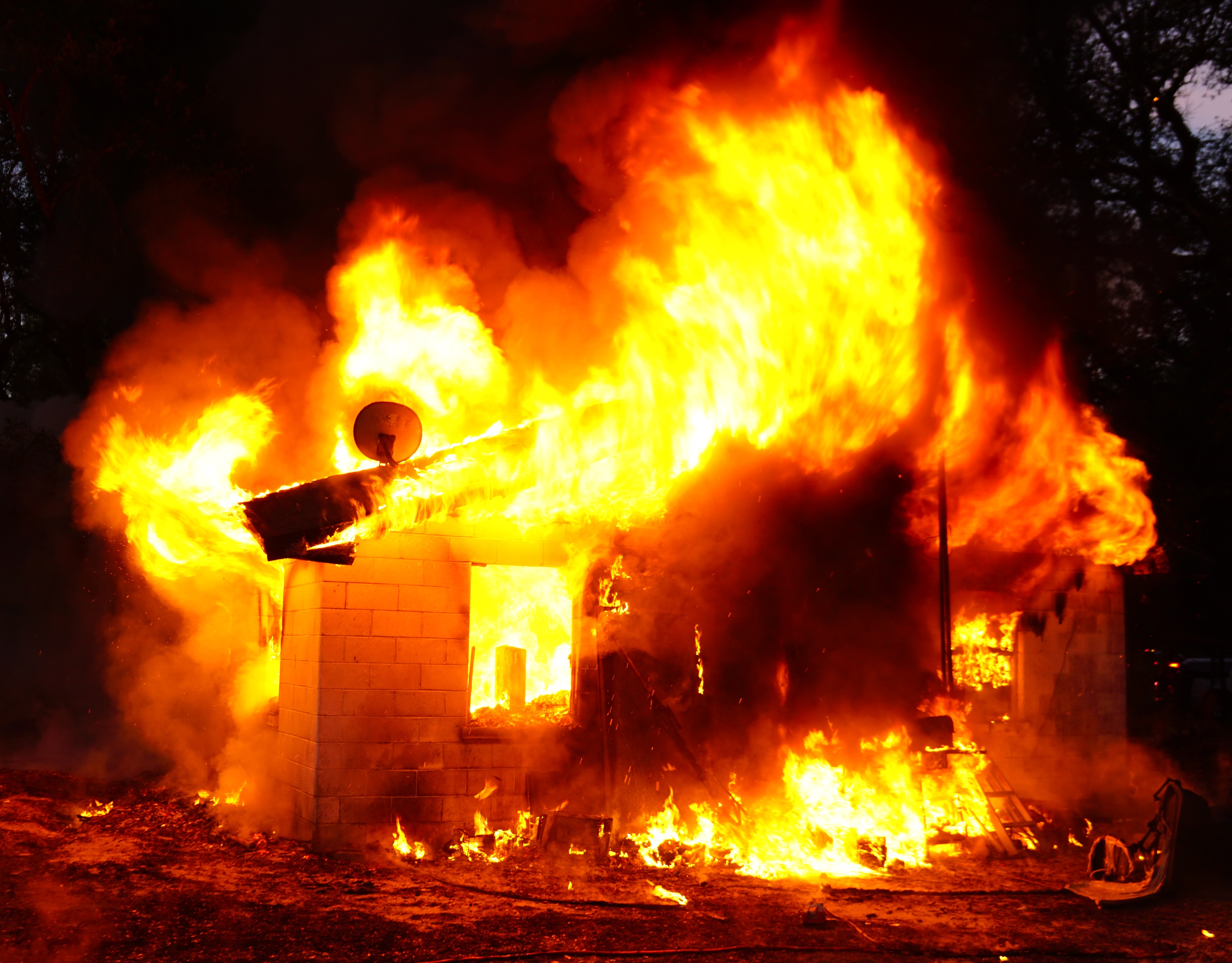 Photo courtesy Holley-Navarre Fire Department
Fire crews responded around 6:15 a.m. to the 3300 block of Doodie Lane in Holley on February 4.
"The dispatch center advised they were receiving multiple 911 calls reporting smoke and flames from the residence," stated Holley-Navarre Fire Chief Ron Norton in a Feb. 6 press release.
According to Norton, the first Engine Company reported the single family residential home as "fully involved" upon their arrival at 06:26. The blaze was under control at 06:50. All fire units had cleared the scene by 08:30.
Chief Norton said the home's occupants escaped the home without injury. But he said the 1,200 square-foot home is a "total loss."
American Red Cross was notified and is assisting the residents.
Per Norton, the fire originated in a bedroom wall and was caused by an overloaded electrical outlet.
Navarre Beach, Midway and Florosa fire departments assisted the Holley-Navarre Fire District at the scene.
For decades the house was the former home of longtime Holley residents, the late Sim and Doodie Pruitt.
Editor's note: A county road sign incorrectly spelled Doodie Lane as Doddie Lane.