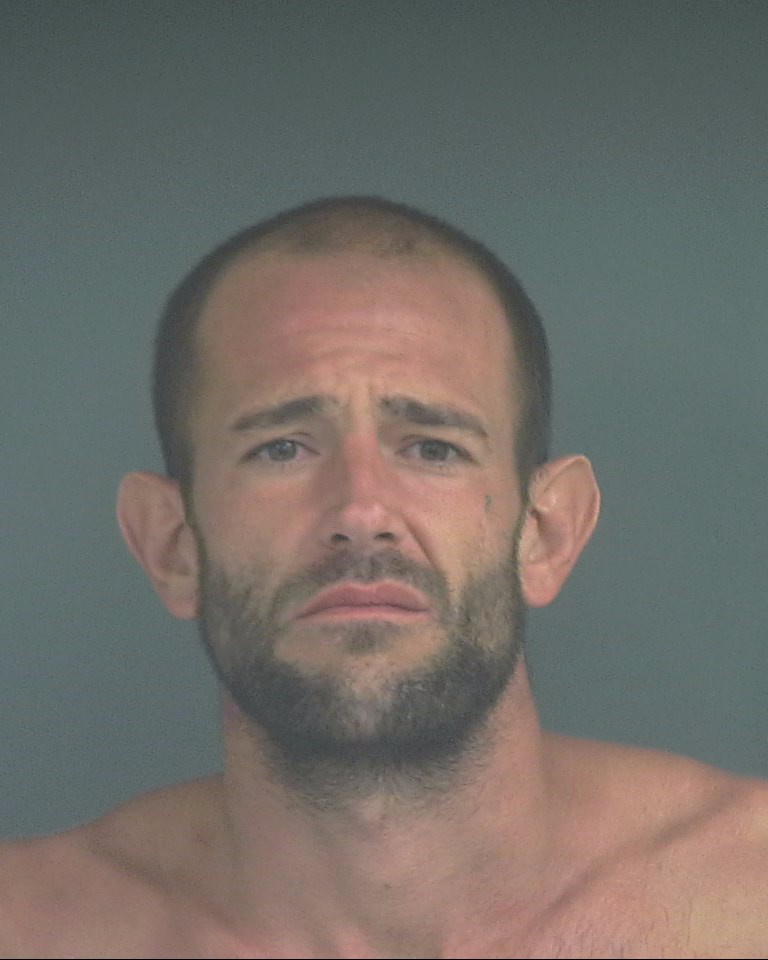 Santa Rosa County Sheriff's deputies responded October 27 to Forester Road in Holley where a witness told police she observed a suspect, later identified as Jakob Russell, acting very strange, rolling around in the middle of the road, acting and barking like a dog.
The victim stated when she backed her vehicle out of her driveway, Russell walked up to her truck and acted like he was going to slam his hands down on the hood, stopping at the last second.
She stated Russell began to roll around on the ground before walking down Bob Tolbert Road and getting picked up by a blue Lincoln sedan.
A vehicle matching that description pulled into a nearby residence located at 7617 Forester Road while the victim was describing the Lincoln to the officer.
The cop observed Russell exit the vehicle before rolling on the ground "frantically" before sitting down in a chair. "I observed several fresh cuts on Russell, which were consistent with throwing himself on the ground and rolling around. Russell was constantly jerking his body as 'tweaking' on narcotics," stated the deputy.
According to his arrest report, Russell then tried to get out of the chair but was stopped by an officer because it appeared he was a danger to himself and/or others. Russell is accused of pushing the officer backwards and swearing at the cop.
Three deputies then "grabbed" Russell and attempted to place him the ground to handcuff him. However, according to the report, Russell refused orders to place his hands behind his back and get on the ground, so pepper spray was used on Russell's eyes.
Russell was subsequently placed into handcuffs and arrested for battery on a law enforcement officer and resisting without violence.
He was transported to the Santa Rosa County Jail without further incident, where he was given a bond amount of $8,500.
John Russell, who resides at the 7617 Forester Road property, was also arrested for an outstanding warrant for dealing in stolen property. He was transported to Santa Rosa County Jail and released after posting a $10,000 bond.