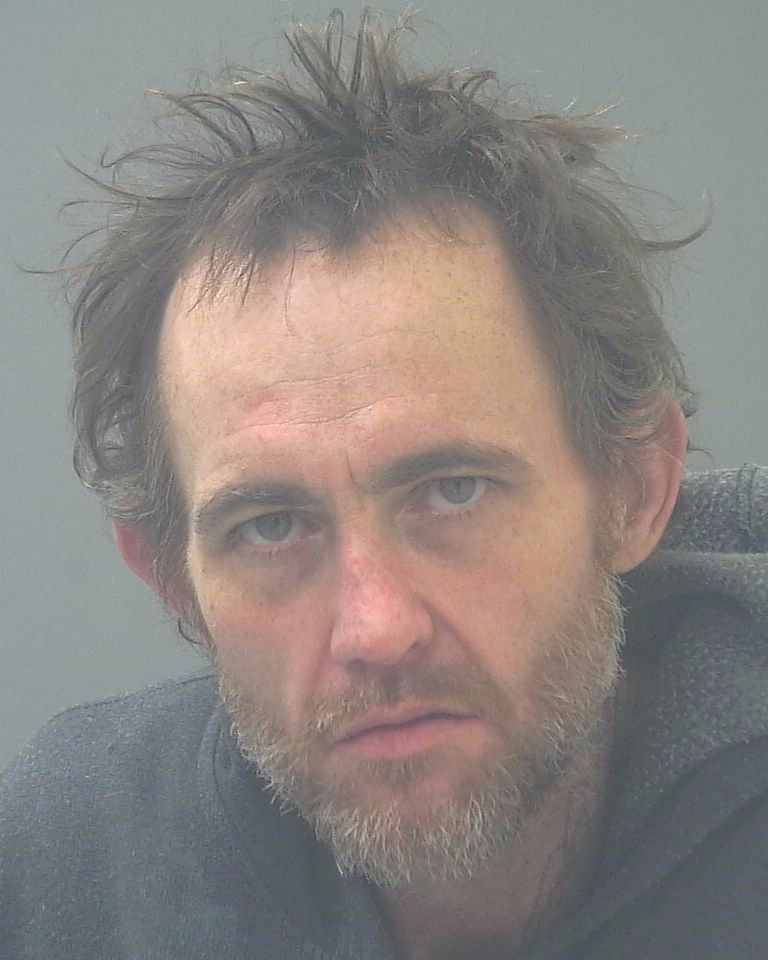 The day after two people died from Fentanyl overdoses at Rebecca's Hollow Mobile Home Park in Holley, a Holley man was jailed after Santa Rosa deputies discovered more than 71 grams of Fentanyl during a traffic stop
To put the amount of Fentanyl deputies found into perspective, 2 milligrams is considered a lethal dose, so 71.5 grams could potentially kill more than 35,750 people.
Jeremy Brooks Dolan, 42, was booked December 26 into Santa Rosa County Jail on eight charges, including drug trafficking and weapons offenses.
Dolan, whose arrest report listed his address as 7550 Big Oak Loop in Holley, has a lengthy criminal record which includes 15 felony convictions.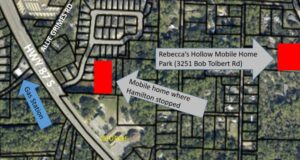 Per Dolan's December 26 arrest report, a Santa Rosa County Sheriff's Office deputy noticed debris fly off a white Dodge pickup which did a U-turn on Hwy. 87 S. A traffic stop was initiated, but the truck continued to the aforementioned residence on Big Oak Loop, where officers identified Dolan and Donald George as passengers riding with driver Jeremiah Hamilton.
Consent to search was given, and deputies ultimately located drugs and paraphernalia, plus a revolver loaded with five .38 caliber rounds hidden inside a green Crown Royal bag underneath the vehicle.
Roughly 71.5 grams of a substance which field tested presumptive positive Fentanyl were located in two separate containers. Additionally, a powder/crystallized substance, which field tested presumptive positive for both methamphetamine and fentanyl, had a total weight of 12.1 grams, and 11.5 grams of liquid located inside a bong field tested presumptive positive for methamphetamine.
Dolan denied ownership of the firearm, per the report.
However, Hamilton told police the firearm belonged to Dolan and that he was aware he threw it (under the truck). Hamilton went on to say he picked up Dolan, who needed a ride home. Hamilton also told cops once they noticed the patrol car's lights activated that Dolan began telling him to "keep driving" so he could jump out and run inside.
Hamilton's other passenger told police Dolan got into the truck with the black bag in which some of the drugs were found. Other drugs were located on Dolan's person.
Subsequently, he was transported and booked into Santa Rosa County Jail where he is facing the following charges;
two first-degree felony counts of trafficking Fentanyl (4 grams or more);
a first-degree felony count of trafficking methamphetamine (more than 14 grams);
a second-degree felony count of possession of a weapon or ammo by a convicted Florida felon;
a third-degree felony count of tampering with evidence;
a first-degree misdemeanor count of drug equipment possession; and
a first-degree misdemeanor count of resisting an officer with obstruction without violence.
He was issued a 342,000 bond. Dolan applied for indigent status, claiming he has zero income and two dependents.