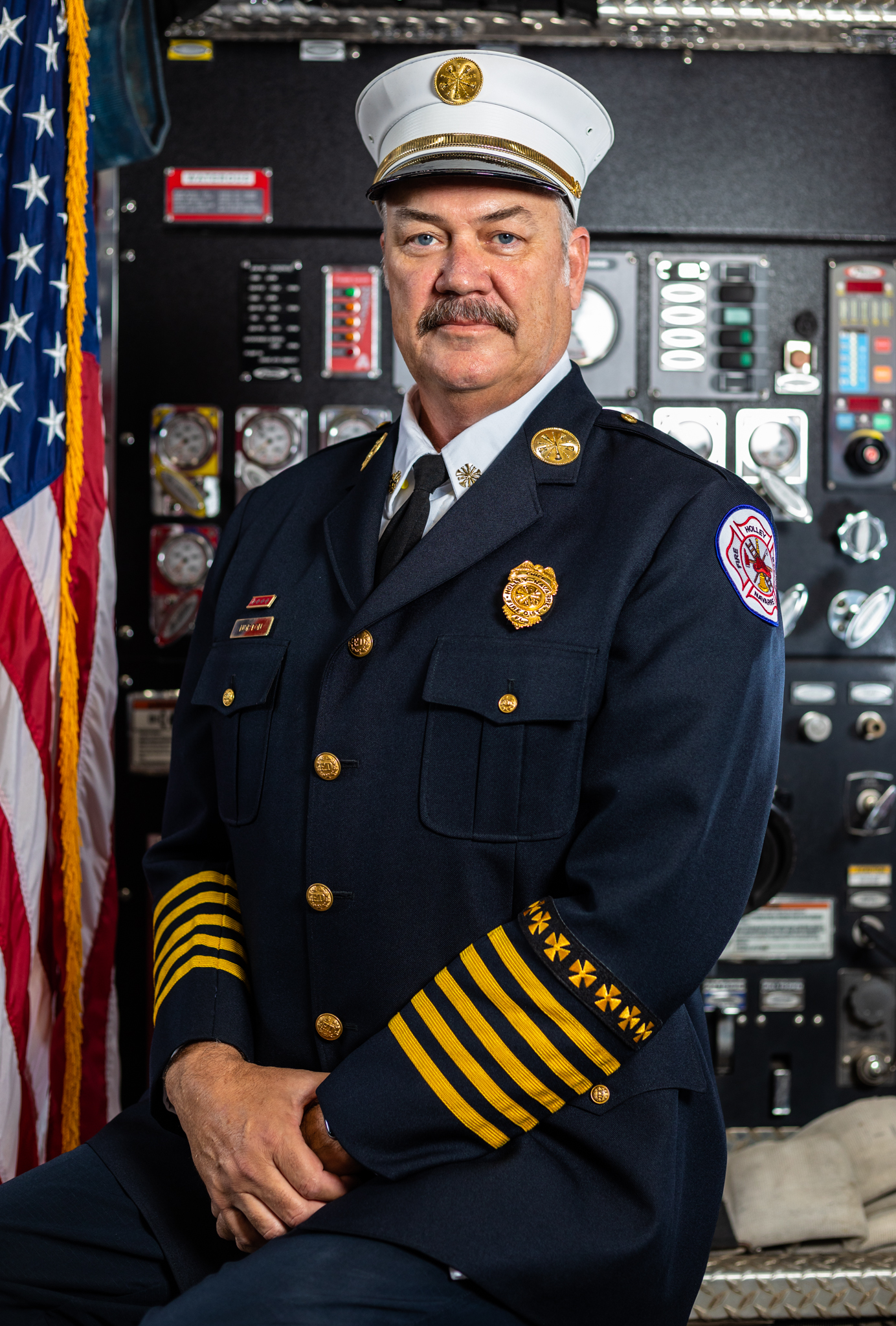 Chief Ron Norton has worked two decades for Holley-Navarre Fire District, including a dozen years serving as chief. Photo by John Starrett.
Holley-Navarre Fire Chief Ron Norton during the December 20 Holley-Navarre Fire District Commissioners' meeting announced his retirement effective the first week of 2023.
Norton has been in firefighting for four decades, including 20 years at HNFD. He was HNFD Chief for 12 years.
"I have had the privilege of working beside Chief Norton for the past five years," said Navarre Beach Fire Chief Danny Fureigh. "He was instrumental in my success when I promoted to Fire Chief, helping me with the huge transition from being on the apparatus to the demanding role of Chief."
Fureigh went on to say Norton has lead the HNFD in "progressively meeting the ever changing demands" of HNFD.
"Santa Rosa Public Safety is grateful for the years of service Chief Norton has provided to the citizens and visitors of Santa Rosa County," stated Santa Rosa County Public Services Director Tom Lloyd. "He has made the difference in many lives and helped to mold numerous responders serving our community."
Santa Rosa County Assistant County Administrator Brad Baker added, "It has been a pleasure working with Chief Norton over the many years he has served the Holley Navarre Fire District. Being the chief of one of the busiest districts in the county is always a challenging job, so my hope is that he can now relax and enjoy his retirement."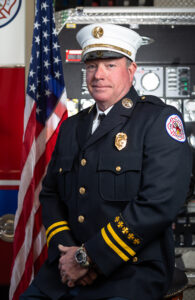 Interim Fire Chief/Administrator Kevin Lewis. Photo by John Starrett.
HNFD Battalion Chief Kevin Lewis was unanimously appointed as HNFD Interim Fire Chief/Administrator. Lewis joined HNFD in 2020 after retiring with 28 years' experience from the City of West Palm Beach. In South Florida, Lewis worked at every rank within his department, including firefighter/paramedic.
"I have no doubt that the leadership under (Lewis) will take HNFD to the next level," Fureigh said, adding, "Chief Lewis has already demonstrated his ability to lead not only his department, but also was intricate in bringing together Holley-Navarre, Navarre Beach and Midway fire districts through the South Santa Rosa Fire Alliance."
SRC Public Services Director Lloyd echoed that sentiment, "We are looking forward to working with Chief Lewis, and excited to see what new things that will happen under his leadership."