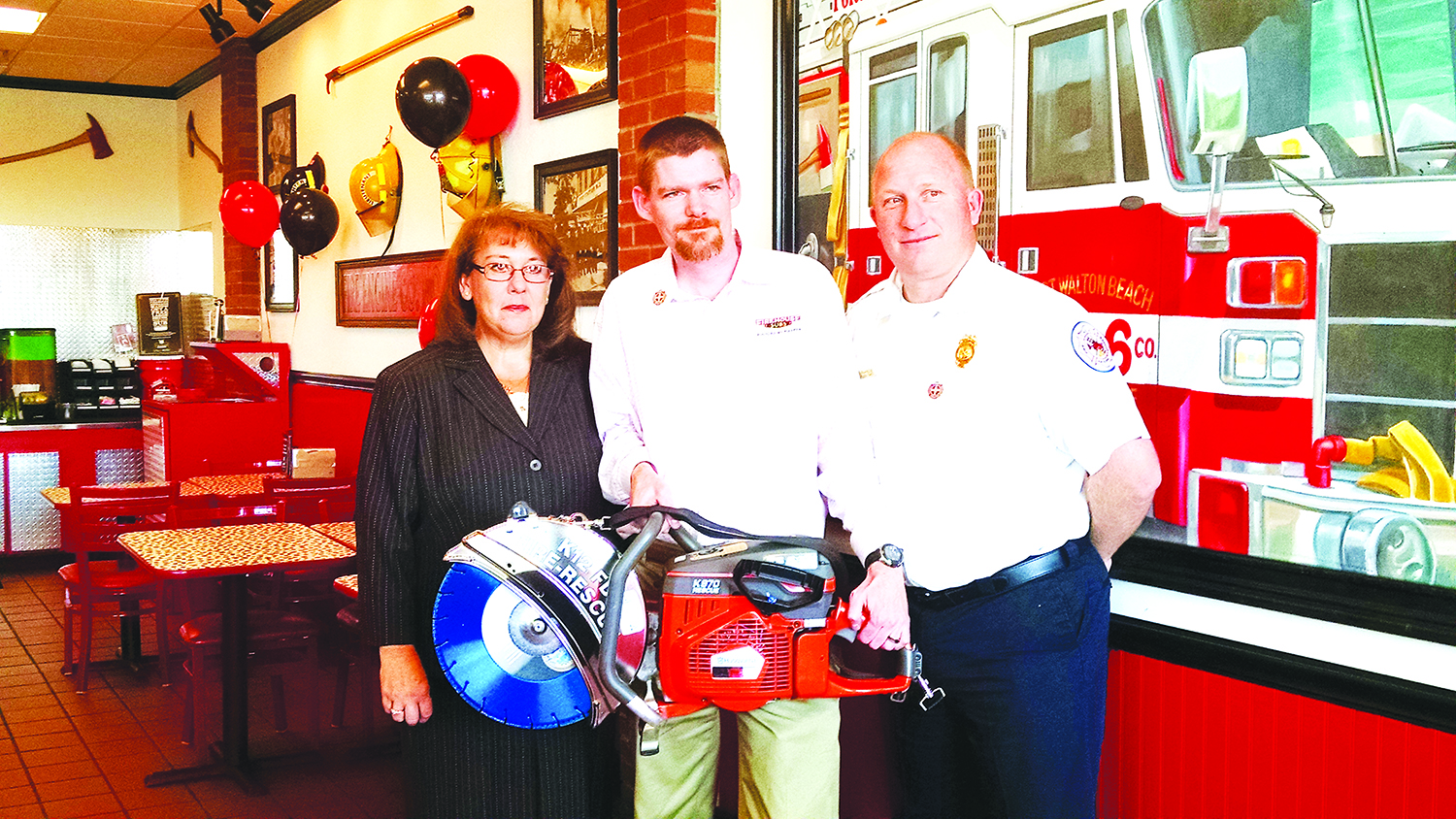 The Firehouse Subs Public Safety Foundation gave a generous pat on the back to the Holley-Navarre Fire Department on Wednesday in Ft. Walton Beach.
The foundation presented the department with a mock check for $19,294. The station was already presented with the grant money earlier this year, which they turned around and utilized for new equipment. The equipment has already been purchased by the department.
"This is the second time we received a grant from them," said HNFD Chief Ron Norton. "In December 2012 we got about $20,000 to purchase VHF radios."
– (1) K12 Fire Rescue Saw
– (2) FLIR thermal imaging cameras
– (2) Altair 5x multi-gas detectors
The presentation from Firehouse Subs was made at the Uptown Station Firehouse Subs on Wednesday at 10:30 a.m.
Several other stations in the area also received grant money including Crestview Fire Department, Niceville Fire Department and Okaloosa Island Fire Department.