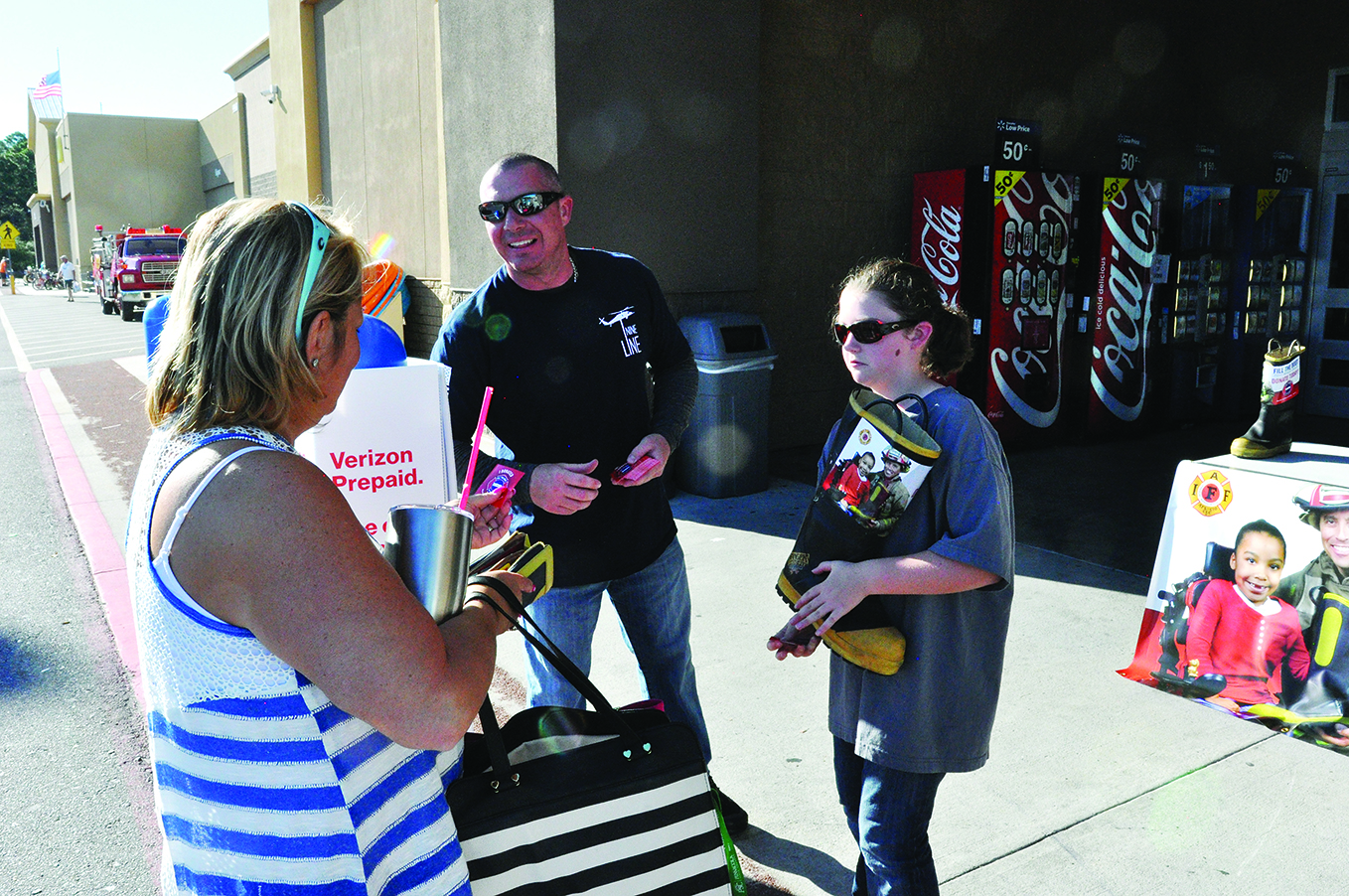 During the 2017 MDA Fill the Boot campaign, the dedicated members of the Holley-Navarre Fire District and Professional Fire Fighters Association Local, #4695 took to the Local Wal-Mart to help kids and adults with muscular dystrophy, ALS and related life-threatening diseases live longer and grow stronger. Through October 7th more than $4227.00 was raised to benefit the Muscular Dystrophy Association.
Thank you to all the volunteers that came together to support this event including but not limited to the Hurlburt Field Fire Department and the Pensacola State College EMT program.
If you missed the boot drive, additional donations towards the Holley-Navarre Fill the Boot can be made on-line: https://filltheboot.donordrive.com/4695
"The fire fighters of Holley-Navarre Fire District and Professional Fire Fighters Association Local, #4695 have once again shown their immense dedication and care for MDA's families during this year's Fill the Boot campaign," said Executive Director, Lisa Heil. "This year's Fill the Boot was a success and we are grateful for the generosity of those in the Navarre community who have helped individuals with muscular dystrophy, ALS and related muscle-debilitating diseases truly live unlimited."
Fire fighters have taken part in MDA's Fill the Boot tradition for more than 60 years, hitting the streets or storefronts asking pedestrians, motorists, customers and other passersby to make a donation to MDA, joining the fight to find treatments and cures for devastating diseases that take away everyday abilities like walking, talking, hugging and even breathing.
Funds raised help MDA's efforts to fund groundbreaking research and life-enhancing programs such as state-of-the-art support groups and Care Centers, including MDA Care Centers. They also help send local kids to "the best week of the year" at MDA Summer Camp at no cost to their families.
MDA and IAFF Partnership
As MDA's largest national partner, the IAFF fuels MDA's mission to find research breakthroughs across diseases; care for kids and adults from day one; and provide families with services and support. IAFF's support for MDA began in 1954 when the organization committed by proclamation to support MDA until a cure is found, and the organization's unwavering commitment to MDA has remained strong to this day. In 2016, more than 100,000 fire fighters participated in Fill the Boot events across the country and raised more than $24 million. To date the IAFF has raised more than $607 million for MDA.