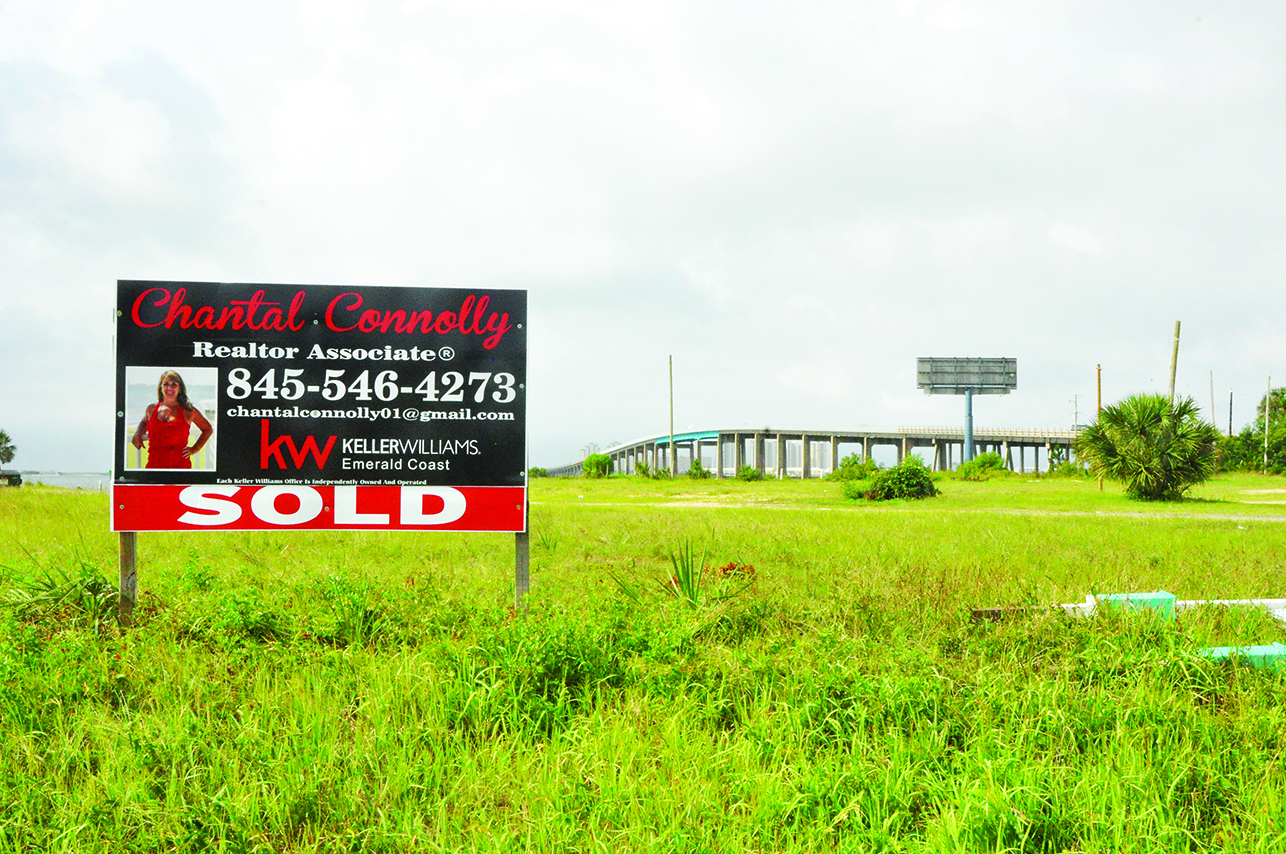 Plans for a 100-room hotel proposed for construction on a roughly two-acre site on U.S. 98 near Navarre Beach Bridge are under review by Santa Rosa County.
The property consists of two parcels purchased in January by Destin-based 8600 Nav Pkwy, LLC.
"I'm not able to say anything," said Attorney Casey Waterhouse, who serves as the corporation's registered agent.
However, Jason McLarty, a planner with Santa Rosa County Development Services, confirmed the county received paperwork from developers for a 66,960 square-foot facility.
"We did get a site plan," he said, pointing out it was a preliminary plan.
McLarty said county staff are in the process of working on the plan with the developers. "They're making changes we've proposed," he said.
The preliminary hotel plan calls for a five-story building with a parking garage on the bottom level and a swimming pool on the south side of the building.
The site is landlocked and does not directly connect to Santa Rosa Sound because of a small parcel of waterfront land located south of the proposed site and owned by Pensacola-based American Fidelity Life Insurance Company.
Tommy Cox, owner of Tommy's Snoballs, which operates on an adjoining parcel, also owned by AFLIC, and located on the west side of the proposed hotel site, said a request for waterfront access for the hotel had been denied.
Representatives from AFLIC were unable to be reached prior to publication.
Hotelier Marilyn Hess, who is also chairman of AFLIC, is presently constructing a new hotel on Navarre Beach at the site of the former Holiday Inn, which was razed in 2005 after sustaining damage from Hurricane Ivan in 2004.
Additionally, two other major construction projects are proposed for Navarre Beach – a 17-story hotel on the west side of Caribbean Resort Condominiums and a controversial 134-unit condominium complex on a privately owned parcel located within Navarre Beach Marine Park.