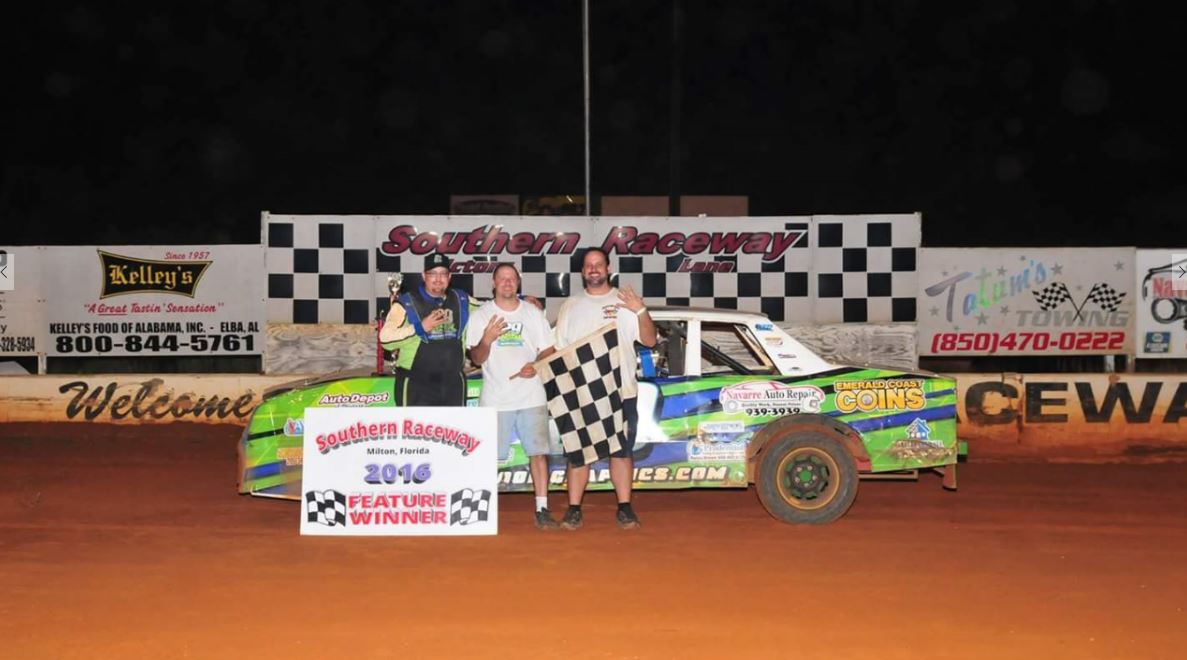 HSH Racing put another win in the book at Southern Raceway last Saturday, marking their second 1st place win in a row and the fourth top win of the racing season in the Pure Stock Division.
The racing team, co-owned by Navarre resident Will Goulet, has taken on quite the challenge in its first year at the East Milton race track.
Carl Dodson is the other co-owner of the racing team and also served as the team's driver. David Simpson works as the team's Crew Chief.
Both co-owners are former area track champions.
Dodson is the former Stinger Division champ at Southern Raceway and Goulet is the former Bomber Division champ at Five Flags Speedway in Pensacola.