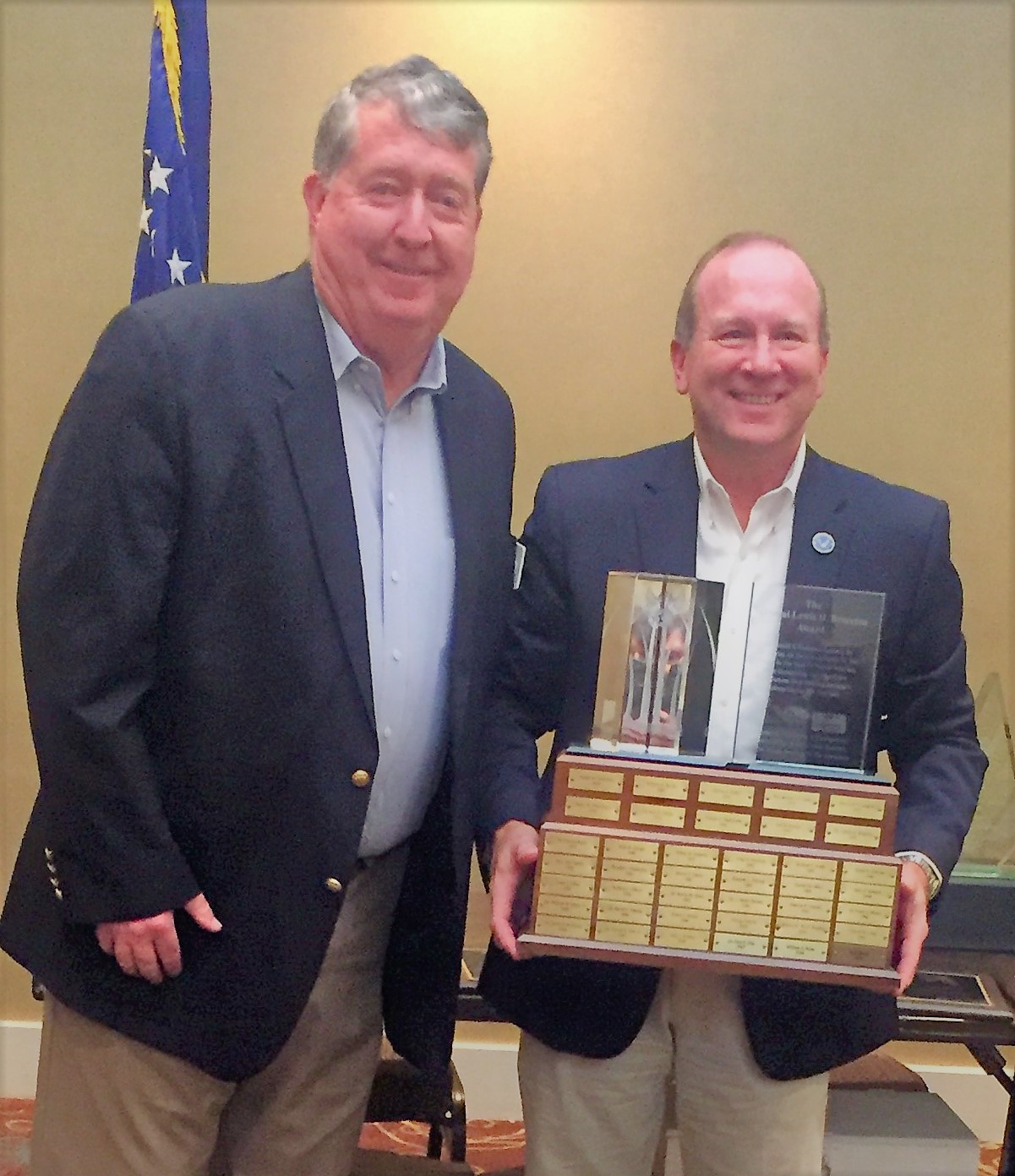 Tony Hughes, NW Florida Market President for Beach Community Bank, has been named this year's recipient of General Lewis H. Brereton Award from The Air Force Association (Florida).
The award is presented to the civilian Florida resident who has made the most significant contribution to airpower during the past year or over a multiyear period. Mr. Hughes received the award at the AFA (Florida)'s annual convention in Orlando.
Hughes was nominated by the Hurlburt Field AFA Chapter #398.
In presenting him with the award, AFA Florida President Sharon Branch and AFA Hurlburt Chapter President Jim Connors noted Mr. Hughes' service in support of the Air Force and the military, including previously serving as an honorary commander to two Air Force Wings and an Army Special Forces Battalion, service on two local military affairs councils and the Okaloosa EDC's Defense Support Initiative, previous service as a board member with the Air Force Enlisted Village, previous service as the founding President of the Fisher House of the Emerald Coast at Eglin AFB, serving as a Military Entrepreneur Mentor with the Institute for Veterans and Military Families, and for the past seven years as a Civic Leader for the Chief of Staff of the Air Force.
In his acceptance, Hughes thanked AFA for its advocacy for the Air Force and the airmen serving our country and expressed his gratitude for the many wonderful friendships he has made with airmen over the last 15 years.
Hughes also serves as the co-chairman of the Greater Navarre Beach Area Chamber of Commerce's Military Affairs Council.