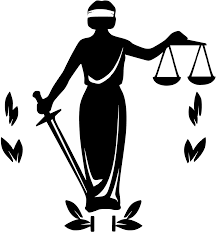 Thomas E. Turner, 58, of Niceville, Florida, was sentenced late last week in federal court to serve 70 months in federal prison for receiving child pornography and attempting to transfer obscene material to a minor. Turner will also be required to register as a sex offender as part of his sentence. The sentence was announced by Lawrence Keefe, United States Attorney for the Northern District of Florida.
"As demonstrated by this prosecution, federal law enforcement agencies working side-by-side with our international law enforcement partners is making the community safer." U.S. Attorney Keefe said. "We will continue to work aggressively with our law enforcement partners to prosecute those who seek to hurt our children."
The investigation revealed that, in May 2018, an undercover law enforcement officer in Canada was able to identify Turner as someone attempting to communicate with a minor on a social media platform. During the course of the investigation, Turner sent multiple images of pornography to a person he believed to be a 13-year-old girl. The following month, the investigation revealed that Turner was an employee of a government contractor and was using a computer physically located on Hurlburt Field to communicate with minors. Federal search warrants were issued for Turner's residence and for his computer on Hurlburt Field. During a search, authorities seized multiple electronic devices containing approximately 115 images of child pornography, including some depicting sexual abuse of toddlers.
"This child predator thought he was grooming a young girl for exploitation and abuse, but law enforcement worked together to put a stop to his crimes," said HSI Jacksonville Assistant Special Agent in Charge K. Jim Phillips "This investigation highlights the importance of government agencies' partnerships making our communities safer for everyone, especially our children."
U. S. Department of Justice
Lawrence Keefe United States Attorney Northern District of Florida
The case was investigated by Homeland Security Investigations, the United States Air Force Office of Special Investigations, and the North Florida Internet Crimes Against Children Task Force. The case was prosecuted by First Assistant United States Attorney Jeffrey M. Tharp.
Special Agent Randy Metzger, Commander of AFOSI Detachment 121 at Hurlburt Field said, "The base populace is now safer due to the combined investigative efforts with our Federal law enforcement partners in northwest Florida, to bring this offender to justice."