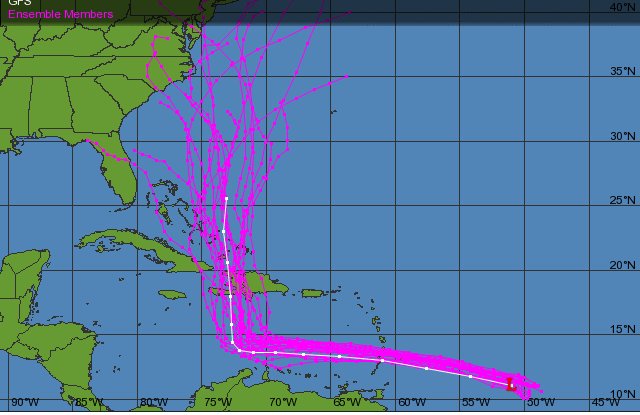 Graphic: www.wunderground.com
Although Invest 97L has a 90 percent change of further development into Tropical Depression Matthew by this weekend, models suggest the storm will take a sharp northern turn after entering the Southeast Caribbean. Currently sustained winds are 35 mph.
According to the National Hurricane Center, as of 1 a.m., C.D.T the storm was located roughly 600 east-southeast of the Windward
Islands, moving WNW at 20 mph.
An Air Force hurricane hunter flight is planned for this afternoon.