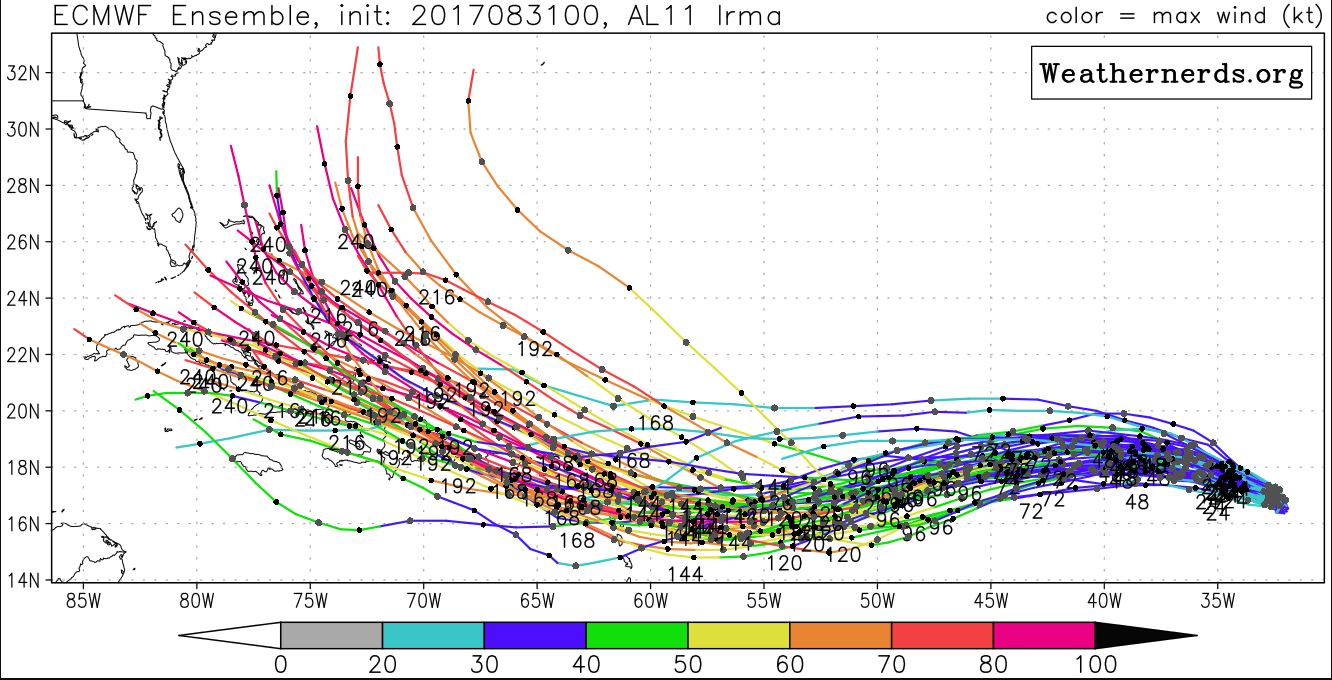 The National Hurricane Center continues to track Tropical Storm Irma, and NHC forecasters predict the storm will likely become a hurricane today.
The 4 a.m. update showed the storm moving west at 12 mph with 70 mph sustained winds.
"A west-northwestward motion is expected today and tonight, followed by a generally westward motion on Friday," stated the udpate.
Per the update, tropical-storm-force winds extend outward up to 60 miles from the center.
NHC data shows Irma continues to become better organized and that "the environment ahead of Irma appears to be mostly conducive for intensification."
"The only noticeable inhibiting factor is slightly drier mid-level air in 2-5 days, but this will probably not be much of a deterrent for strengthening," stated Forecaster Pasch, who said
"Much of the guidance indicates that Irma will turn toward a slightly south of westward heading in a couple of days, presumably in response to some building of high pressure to the north and northwest."
The following website has information about disaster supply kits in advance of any potential storm threats
www.santarosa.fl.gov/emergency/supplies.cfm