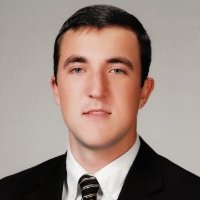 Huston Walters of Navarre has entered the race for Florida House District 3 as a Republican candidate.
"I'm running to lower taxes and give more freedom to the people of the State of Florida and the District," Walters told South Santa Rosa News.
Walters, 25,  currently helps run his family's business, Johnny Huston's restaurant in Navarre.
He earned a bachelor's degree in Political Science from the University of Alabama in 2013 before working briefly as a field representative for the College Republican National Committee.
He also interned for United States Senator Rand Paul and the District of Columbia Republican Party.
He is facing current Santa Rosa County District 1 Commissioner Jayer Williamson for the seat currently held by Rep. Doug Broxson, who is running for Florida Senate District 1.