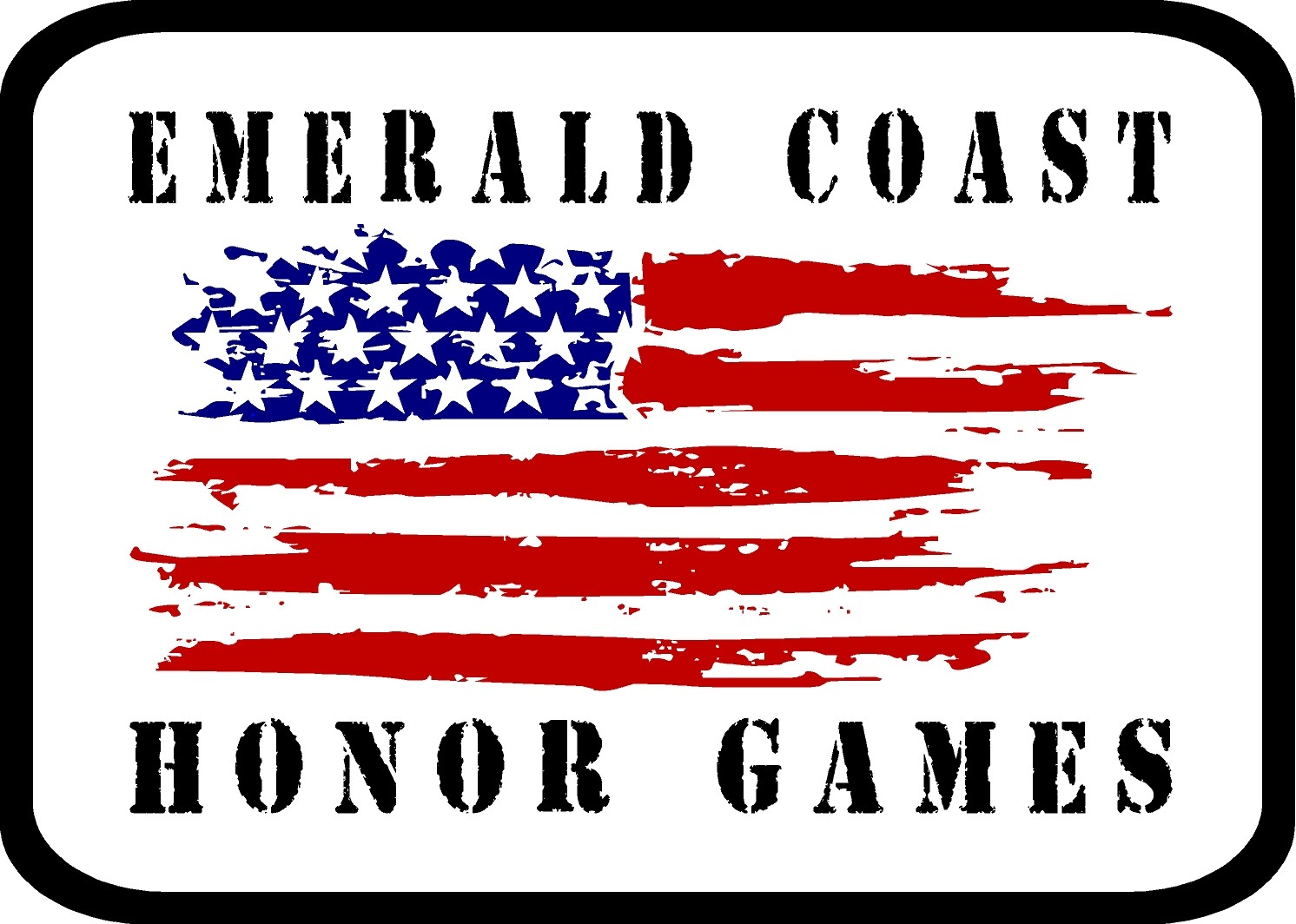 The first Emerald Coast Honor Games benefiting local veterans and defenders of the front line is less than one month away.
The Emerald Coast Honor Games, an inaugural fitness and CrossFit style competition, is being held on Saturday, November 11, 2017, at Legendary Marine. Honoring its mission of supporting defenders of the front line, the Emerald Coast Honor Games will raise funds for Okaloosa County Sheriff's Star Charities, Healing Paws for Warriors, the Special Forces Association, and the Combat Control Association.
The games were kicked off on October 10 with "A Night of Honor" at Legendary Marine's showroom. The four charities, event organizer, Sean Lynch, and special guest, Peter Bos, were invited to speak in front of the community to generate awareness for the games and the organizations they are benefiting. Attendees were invited to partake in purchasing raffle tickets and a once in a lifetime sponsorship opportunity. Guests were given the chance to own one of the 50 stars or 13 stripes from the "World's largest U.S.A. flag," painted by Wyland, which sits atop of Legendary Marine. Through these efforts, Emerald Coast Honor Games was able to raise over $7,000, jump starting their overall goal of $100,000.
The Emerald Coast Honor Games will be held at the home of the "World's Largest U.S.A. Flag," as well as a vertical flag that flies 40 feet by 70 feet, which can be seen across the Choctawhatchee Bay. Situated on the water, complete with a beach, the Legendary Marine and Destin Middle School locations will provide both a breathtaking view for spectators and competitors alike.
The day will begin with the "Ruck 22" event at 5:30 a.m. As statistics show, approximately 22 veterans commit suicide every day. To honor those heroes who have taken their lives, the community has the opportunity to engage, interact, and join area soldiers in an honorary "Ruck March" entailing 22 full laps around Destin Middle School's track. To sign up for "Ruck 22" please visit, www.emeraldcoasthonorgames.com/copy-of-competition-1.
Following the "Ruck 22" march, LuLu's Destin will be hosting an "Honor Breakfast" open to the community. Guest speakers such as Congressman Matt Gaetz, Representative Mel Ponder, and members of the Special Operations Survivors will also be joining the breakfast. Doors open at 7:15 a.m. and tickets are $10 at the door.
A "Veteran's Day Kickoff" including opening ceremony, complete with the National Anthem, raising of the Colors, invocation, and special guest speakers will follow the Honor Breakfast to get the games started.
The Emerald Coast Honor Games competition begins promptly at 9:00 a.m. and will feature four major workout events that will be completed in teams of two. The workouts will provide scoring opportunities to produce winners in each of the divisions, which are broken down by age range. The competition will also feature two categories, "RX/Elite" and "Scaled/Challenger." Potential competitors are encouraged to choose their appropriate category based on the standards listed on their website here: www.emeraldcoasthonorgames.com/competition.
All competitors are encouraged to view the competition's workouts to ensure they are training adequately. To see the workouts, please visit: www.facebook.com/emeraldcoasthonorgames.
Family, friends, and spectators are encouraged to come out and watch the events throughout the day. They will also have the opportunity from 9:00 a.m. until noon to visit multiple agencies and military personnel who will have demonstration vehicles and display items for all ages to enjoy. With popular vendors, raffle and silent auction items, music, food, and a kid's area, the Emerald Coast Honor Games will be a fun event for the whole family to enjoy.
For those who are not inclined to compete, donations are still encouraged. With a financial goal of $100,000 to share amongst the four charities, any and all contributions will make a difference in the lives of our Veterans and First Responders.
For more information about the beneficiaries and to register to compete, please visit www.emeraldcoasthonorgames.com.