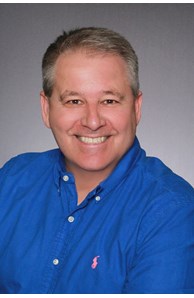 Mike Simpson, a realtor with Coldwell Banker Residential Real Estate in Navarre, was singled out during the Navarre Area Board of Realtors December 6 Annual Awards Banquet for his steadfast support of the organization and local community. Simpson was presented the Rebecca Ann Evans Award — NABOR's highest accolade.
Upon presenting the award to Simpson, outgoing 2017 NABOR President Mark Miller said the honor was awarded in memory of Evans, a former NABOR president.
"The award is given by way of a lifetime achievement award for services to the organization, to the industry and to the community. It's not given every year, so when it is, you know that it is to someone very special," he said.
Miller said Simpson has been a "shining light" in NABOR for many years. "Always a cheerleader for the organization and the profession."
Following a military career, Simpson honed his leadership skills while serving as President of NABOR in 2009 and later served as Florida Realtors District Vice President.
"He's always the very first to step up, to be supportive and to offer advice and encouragement," Miller said.
Simpson stuck with NABOR during tough years when the area's housing market had crashed. "He led by selfless example, rallied the troops, motivated others, and under his leadership, we got the job done, always with a smile, and he continues to be that example to others today," said Miller.
NABOR Executive Angela Campbell has worked alongside Mike for the past 12 years and offers insight to his personal character. "A long time ago Mike once shared with me something that he told his daughters…do one thing a day for yourself, one for your family and the community. That's a good aspiration for everyone to follow. Mike is an outstanding leader in our organization and the community. I look forward to recycling him as president," she said.
Simpson thanked his peers, calling NABOR the "greatest organization in Navarre" — before he characteristically joked that the title would pass to the Navarre Beach Area Chamber of Commerce December 7 when he is installed as its new chairman.
"Mike's leadership of the chamber is coming along at a time when Navarre needs a unifier like him. He puts the community ahead of personal agendas, and I look forward to working with him," said Santa Rosa County District 4 Commissioner Rob Williamson.
Chamber CEO Tamara Fountain also expressed enthusiasm about Simpson's impending leadership role within her organization.
"Mike is an exemplary leader. Mike proactively looks for opportunities to include everyone. His positive energy and generous spirit are infectious. Our Chamber is very excited about our scope of work and programmatic activity for 2018," said Fountain.