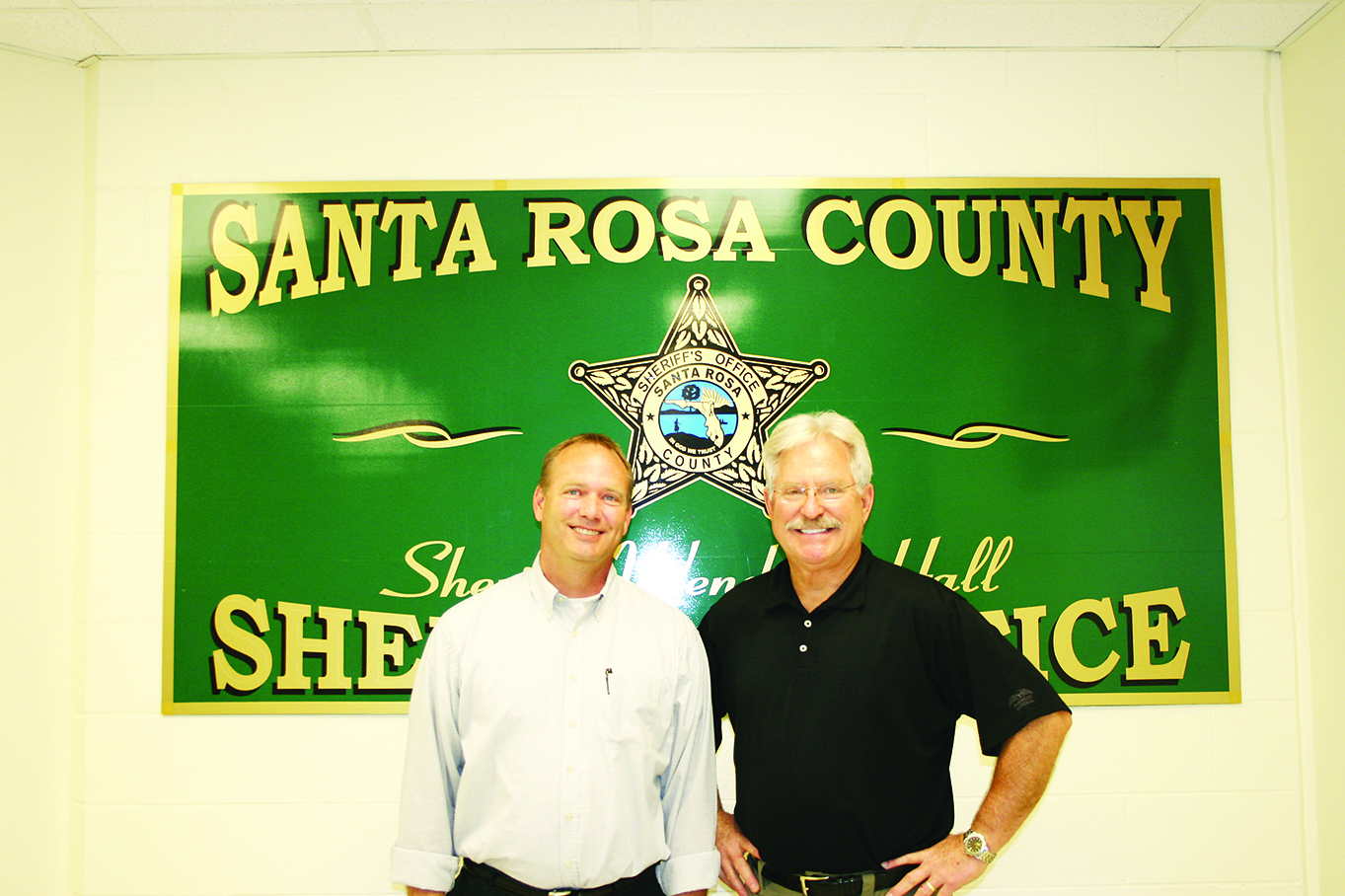 August 19 was the last day on the job for a 10-year veteran of Santa Rosa Sheriff's Office who was injured last year in the line of duty.
Deputy Matt Ray's life changed April 9, 2015 when he was ambushed by an assailant with a sword after responding to a disturbance on Quail Roost Drive in Navarre.
"I'll be eternally grateful for the deputies who were with me," Ray told South Santa Rosa News.
According to Ray, the quick action of his fellow law enforcement officers contributed to him being alive today — the assailant's attack was stopped by lethal force.
Since the incident Ray has undergone 7 surgeries for hand and knee injuries which have left him with acute pain that flares up.
Ray also experiences flashbacks of the incident, although on a less frequent basis as time passes.
Fortunately Ray was not the only cop who responded to the scene. But in some areas of Santa Rosa County it can take up to 20 minutes for back up to arrive.
"That is insane," Ray said, "If that had happened to someone working on the north end and they were alone it could have turned out differently."
Ray spoke out about the low pay for starting deputies and need for more officers.
Santa Rosa County Sheriff's Office Spokesman Sgt. Rich Aloy said the starting salary for new deputies is low and less than surrounding counties pay, prompting deputies to migrate to neighboring agencies or even other careers.
"After I got hurt I realized we certainly do not get paid nearly enough to put our lives on the line," Ray said.
Additionally, Ray said that injured deputies who are not 100 percent disabled "don't get squat" in the State of Florida.
Aloy agreed, noting most law enforcement agencies have "a ways to go" to catch up to benefits provided in other high-risk occupations such as the military.
Ray is retiring and making the transition to a career in nursing. "I still want to help people. I definitely want to be there for injured law enforcement officers," he said.