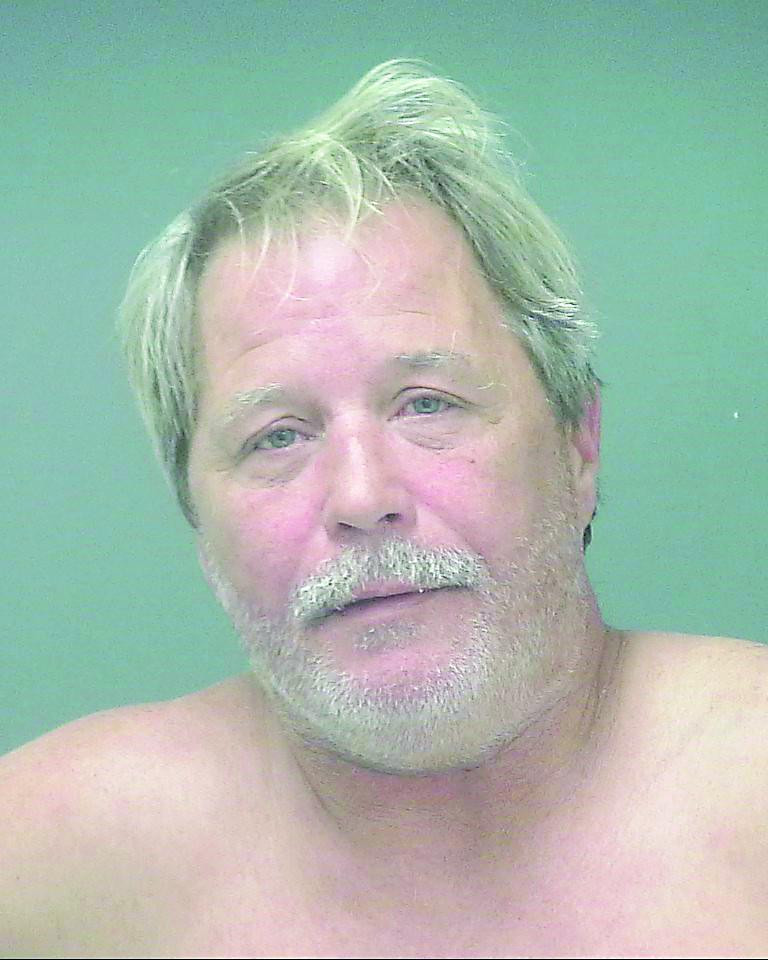 A Navarre man was slapped with two misdemeanor charges last Tuesday night after he allegedly hit a woman so hard that it caused her eye to swell up and bruise.
The suspect, 51-year-old Paul Pugh, was booked into Santa Rosa County Jail following the investigation and charged with misdemeanor Battery and Resisting an Officer Without Violence.
According to the Santa Rosa County Sheriff's Office arrest report, SRCSO deputies were dispatched to a home on Lost Bottoms Lane in Navarre last Tuesday in reference to a disturbance complaint.
Upon arriving on scene, they made contact with Pugh who was "extremely intoxicated" and could not answer simple questions about why they received the disturbance call. According to the report, the man was so intoxicated, he could not stand up and kept shouting "it was not physical".
As deputies tried to ask Pugh more questions, he became agitated and deputies attempted to detain him for not cooperating with the investigation, the report indicated. As the officers tried to handcuff Pugh, he called one of the law enforcement officers a "whore" and pushed against one of the officers and tried to pull away, according to the arrest report.
Officers were eventually able to get Pugh outside where they had to force him into the back of a patrol car to keep him detained.
The deputies later spoke with the victim who claimed she was "scared" of Pugh because of the way he treated his ex-girlfriends, the report stated. According to the report, the victim told deputies that Pugh allegedly stabbed an ex-girlfriend and was allegedly abusive towards her.
Deputies noted other marks on the victim's face that appeared to be days old. When asked about those injuries, the victim only stated that they were marks from "other times", but would not specify what that meant.
The victim told deputies that she left the home before law enforcement arrived due to Pugh's level of intoxication and because of "how scared she was of him (suspect)", the report indicated.
She told authorities that she woke up that day and Pugh was extremely intoxicated and began arguing with her constantly. She stated that at one point that evening, she unplugged his stereo system because the suspect had it turned up so loud that it could have bothered the neighbors. Unplugging the stereo agitated Pugh so much he threatened to hurt her, according to the report.
That's when the victim told the suspect to leave the home, but he refused and abruptly struck her in the left eye, according to the victim's testimony in the report. She claimed that the suspect hit her eye so hard, she could barely see out of it, the report stated. She told deputies that she was scared to come forward to law enforcement because Pugh once told her that if she ever did anything to him, he would kill her, the report indicated.
Pugh was later booked into Santa Rosa County Jail and was given a $2,000 bond, which he posted last Thursday.
According to the Santa Rosa County Jail View website, Pugh has two prior arrests in Santa Rosa County for Trespassing and Disorderly Conduct. According to Escambia County's Jail View website, Pugh was arrested in Escambia County for Aggravated Battery in 2014.