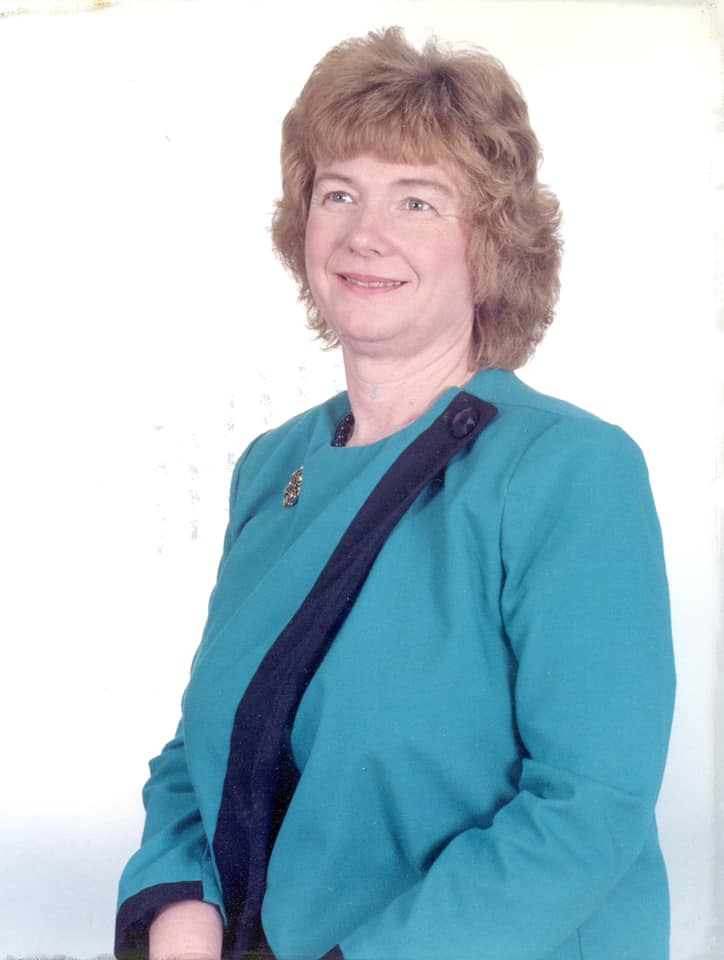 In celebration of Women's History Month: A tribute to SRC's first female commissioner Ira Mae Bruce
Ira Mae Wells Bruce has seen incredible changes in our county during her lifetime, and she's played an instrumental role in some of the progress as a business and community leader and the first female Santa Rosa County Commissioner.
Bruce, who co-owns Century 21 Island View Realty in Navarre, comes from a long line of area pioneers who were memorialized in a local history book penned by her uncle, William Jasper Wells. Bill's work in "Pioneering in the Panhandle" not only described the families of early settlers in this area, but also chronicled details about where and how they lived, aiding future genealogists and historians.
Ira Mae was named for her father, Ira, who worked for the United State Department of Agriculture. Although they moved to Atlanta because of his job, she said they always considered Holley their home.
They moved back to the area before the Navarre Beach Bridge was built in the early 60s. She said her dad and his brother were "political," in pushing for construction of the bridge. And she remembers baking a cake for its opening.
Her father and her Uncle Bill started a real estate company in a building she now owns on U.S. 98 near that same bridge. The duo formed a partnership and constructed the first Navarre Beach Fishing Pier. She laughed when she recalled that she had also baked a cake for that event, explaining the community often came together to celebrate such milestones with a fish fry.
The Wells brothers later had to reconstruct the pier following storm damage, and the county built the existing pier following Hurricane Ivan in 2004.
Additionally, the brothers caught a barge passing through the area and were able to get the first pass open to the Gulf of Mexico. It was located at the east edge of what is now the Navarre Beach Marine Park. Hurricane Betsy destroyed the opening just months later.
Ira Mae started a family and lived in Holley before friends prompted her to run for commissioner in 1990. "I didn't think I would win," she said.
But she did win and served two terms as the first female Santa Rosa County Commissioner — at a time when zoning was being introduced. "As much as we hated (zoning), I think it was one of the best things we could do," she said, noting it helped protect property values.
Former District 2 County Commissioner Byrd Mapoles, who served with Bruce, said she was a good leader when she served as chairman. "She is a great lady," he said, pointing out their board was able to accomplish construction of several projects, including the south end annex, county administrative complex, animal shelter and emergency operations center. "We did all of it without raising taxes, and when we got through with it, it was all paid for," he said.
Bruce said the board was able to get work done even when they disagreed by not making it personal. "The commissioners I served with were so good to me. We became very good friends," she said.
She also shared the story of the time she and Mapoles were "kicked out" of the office of a high-ranking government official while lobbying in Washington, D.C., for Navarre Pass to be reopened. "You're the ones. Get out of my office," she said, imitating the bureaucrat.
Bruce, who also served 15 years on the county's Tourist Development Council and is a former president of the Navarre Beach Area Chamber of Commerce, still hopes the pass can be reopened.
She's seen Navarre transform from a barren island to a popular travel destination with her family helping its success along the way.
Looking forward, she's focusing on preserving what has helped the area become a tourism hot spot. "One of the best things we can do is support septic tank abatement," she said.
Ira Mae Bruce has definitely continued her family's legacy of building up and advocating for the Holley-Navarre area, making history along the way as the county's first female commissioner.