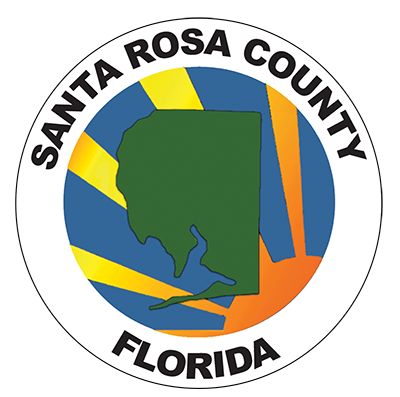 Property owners on Navarre Beach could be responsible for roughly $5 million of a planned beach renourishment project under a funding program discussed Feb. 11 by Santa Rosa County Commissioners.
Current plans call for 1.6 million cubic yards of sand to be placed on 4.1 miles of Navarre Beach at a total cost of about $17.3 million.
"The Florida Department of Environmental Protection…has classified Navarre Beach as 'critically eroded,'" according to a report to commissioners from consultant Coastal Tech. "Santa Rosa County's Gulf of Mexico coastline is a valuable resource providing storm protection, recreation, economic value and wildlife habitat."
About $2.3 million of the cost of restoration will be covered by disaster funds from the Federal Emergency Management Agency intended to address erosion attributed to Hurricanes Debby and Isaac. The state has committed to contribute at least $2.8 million to the project. The county is contributing another $2.8 million in bed tax income to the project.
Just where the remaining money — about $10 million — will come from was the topic of a presentation and discussion at the meeting.
The county is proposing that a Municipal Services Benefits Unit — or MSBU — be used to help fund the project. An MSBU is special taxing district that levies additional taxes in a specific area above and beyond those normally collected to pay for special projects that aren't covered in the usual budgeting process for that area. Common uses for MSBUs include street lighting and paving in areas that might not otherwise get those services.
The proposed MSBU would collect roughly $5 million from property owners on Navarre Beach based on the benefits of property owners in various locations of the island. That total would be collected over eight years.
And that plan has some beach residents crying foul.
Gary Buroker, president of the Navarre Beach Leaseholders and Residents Association, thinks the county should use other money collected from beach properties to fund the renourishment, including lease fee payments made from 2006 to 2014, totaling $6.9 million and $1.1 million collected from property rental fees.
"The rest of county land owners do not pay lease fees and their tax dollars would not be going to beach renourishment," Buroker said in a letter to his members, "Therefore we request that lease fees be used to protect the very valuable asset Navarre Beach represents."
At yesterday's meeting Buroker also expressed disappointment that Deepwater Horizon Oil Spill restoration funding from wasn't allocated for the project. "We rated high, but you made the decision to spend the money in different areas (of the county)."
District 4 Commissioner Rob Williamson pointed out leaseholders will pay 28 percent of restoration costs over a period of 8 years. In 2006, the county renourished 4.1 miles of Navarre Beach with 3 million cubic yards of sand using a similar MSBU structure in which leaseholders footed 44 percent of the costs.
Although Buroker praised the board for adding an extra cent to county bed tax collections, earmarking that amount specifically for beach renourishment, he suggested it wasn't enough, stressing the need to utilize lease fees, too.
Commission Chairman Lane Lynchard said there is a "tremendous" need for a statewide renourishment program for Florida's 400 miles of critically eroded beaches. Board members said they will continue to work with state legislatures to address the matter.
The commission will revisit the matter at the Feb. 22 meeting when County Engineer Roger Blaylock will make a related presentation.
Other items on the meeting agenda included:
— Changes to the drainage plan for the Settlers Colony neighborhood near Gulf Breeze
— A special events permit for the CrossFit Navarre event on May 7-8 at the Navarre Beach Fishing Pier parking lot.
— Designs for tsunami warning signs to be placed on Navarre Beach, which will help reduce flood insurance costs for county residents.