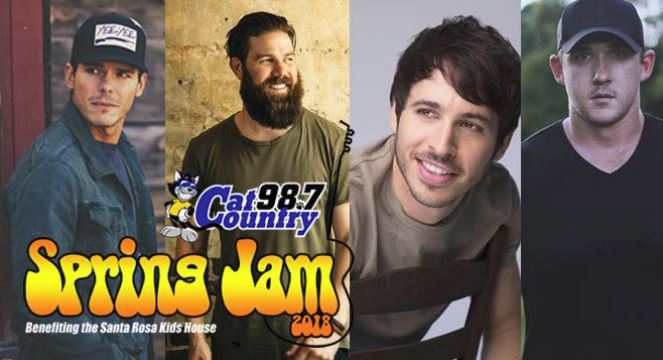 The Santa Rosa County Tourist Development Council this morning will discuss a $30,000 request from Kevin Rudzki, owner of Juana's Inc. on Navarre Beach. Rudzki is seeking county tourism tax dollars to offset expenses related to a March 25 concert planned for the property, which he leases from Santa Rosa County.
The one-day concert will feature four county music recording artists: Andy Velo, Jordan Davis, Morgan Evans and Granger Smith.
Rudzki is asking that 70 percent of the event's total budget of $43,000, which includes $3,500 for print and direct mail marketing, be funded from county revenue generated by a lodging tax the county charges for overnight guests.
The application states 300 overnight visitors from the event are expected to generate $2,256 in bed taxes and that 1,350 of the expected crowd of 3,000 will be out-of-town visitors, who would generate roughly $9,650 in sales tax revenues. That data will be tracked by comparing Juana's profits from the same event last year and by using survey cards with zip codes included.
Supporting documentation for last year's event shows traffic by location for 1,700 ticket holders came from Escambia County and with nearly 200 from Milton. The location of more than 900 guests was listed as unknown. Four percent were from California, around 2 percent were from Texas, and guests from Georgia, and Washington accounted for less than one percent each.
An $87,500 funding match for the 2018 event will be provided through $76,150 in in-kind advertising via Cat Country 98.7, security and labor – per the application.
Additionally, the application states a percentage of proceeds will be donated to Santa Rosa Kids House but does not specific what percentage will be given to the charity.
There are future plans to grow the event into a three-day concert, according to the application.
The Tourist Development Council is an advisory-only board. The Santa Rosa County Commissioners have a final say in whether or not county tourism tax revenues will be used for the one-day event.
Other items on this morning's TDC agenda include reviewing and signing of a conflict of interest document by appointed council members, a review of Sunshine Law, budget orientation and and discussion of a formal reserve policy.