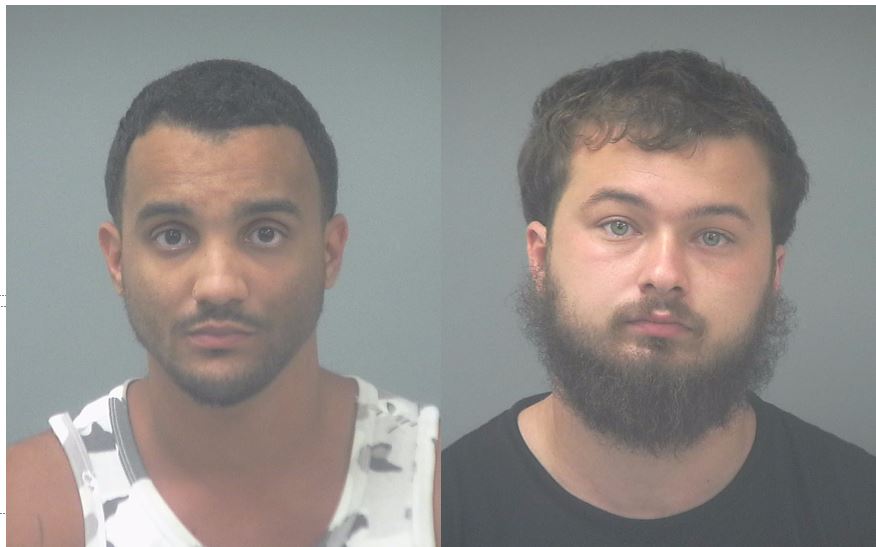 Deputies with the Santa Rosa County Sheriff's Office on June 22 responded to a disturbance which uncovered an unusual set of events.
The disturbance occurred at the intersection of Babb Lane and Calvary Lane in Pace. The call was reference to someone being held at gunpoint. There were several juveniles involved and a suspect vehicle with 2 adult occupants.
As is detailed in the arrest reports, 2 adults were arrested and charged in the incident:
Christian Ennis Avery 21 YOA from Pensacola
Tyler James Harris 24 YOA from Pensacola
Charges include:
Felony Assault
Kidnap of a minor – False Imprisonment
Aggravated Child Abuse
Cruelty Towards Child
Narcotics Charges.
In this incident, several juveniles were involved in a narcotics transaction. Their ages ranged from 12 to 17 years of age. They planned this transaction over a popular social media app called Snapchat. The plan was to steal the drugs from the drug dealers. The incident then unfolded into serious charges for the adults involved.
This incident is still under investigation. Additional charges pending may be pending.