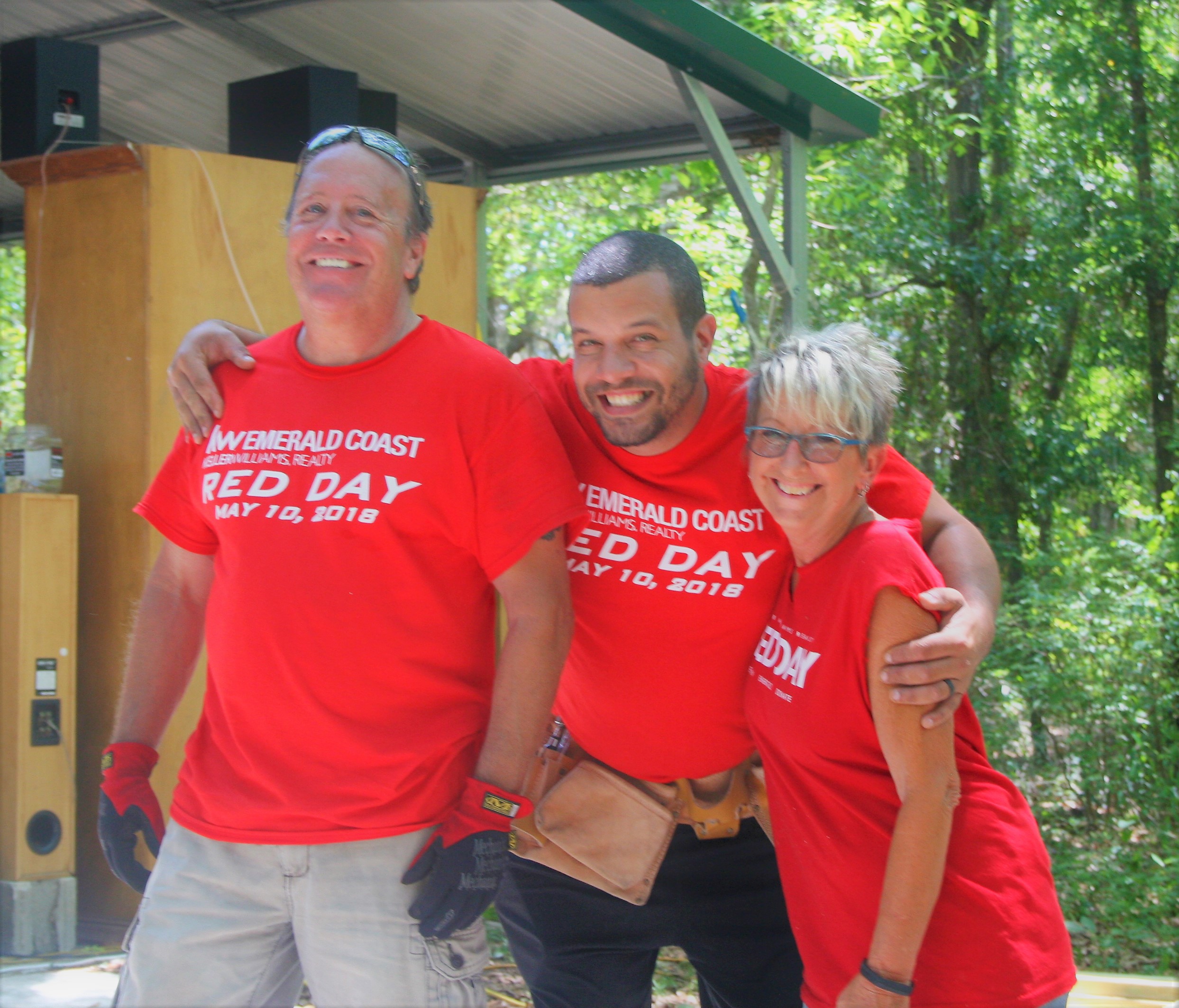 Dozens of Keller Williams' Realty Navarre Dream Team members spent Thursday volunteering at the future site of Emerald Coast Wildlife Refuge in Holley, constructing the first habitat and clearing brush.
The Wildlife Refuge is relocating from its current home in the former fire station on Okaloosa Island to a 2.3-acre parcel in Holley which was recently donated to the nonprofit by Bill and Carol "Stormy" Andersen. Bill, who serves as president of the refuge, is challenging others to help donate their time or money toward the effort to bring the new facility to fruition.
The Andersens and the ECWR board have so far met with success, raising $249,312. But they are now in the process of raising the remaining $323,560 needed to fund construction.
And Keller Williams's Navarre Dream Team has stepped up to the plate to help, contributing not only $1,200 toward sponsorship of rehabilitation habitats for gray and flying squirrels and a turtle pond with a tortoise, but also making the project their 2018 RED (Renew, Energize and Donate) Day Project.
Each year on the second Thursday in May, tens of thousands of associates from across the United States and Canada participate in a wide range of projects, devoting their time to renewing and energizing aspects of the neighborhoods in which they serve.
"We always try to pick out a worthy charity to assist for RED Day when we give back to the community. We're donating our entire day on May 10 to help build habitats so that we can support the refuge in their work taking care of animals," said Jersey Jerry Foster of the Keller Williams Dream Team.