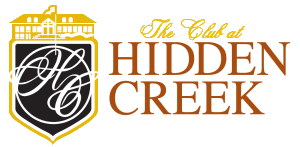 A proposal submitted by two chefs from Kentucky, received the highest score of four bids submitted to operate the restaurant at Hidden Creek Golf Course.
Holley-Navarre Water System owns the golf course for the purpose of discharging treated wastewater, and the utility's CEO Rob Williamson, Hidden Creek General Manager Cindy Callen and HNWS Attorney Keith Kilpatrick met immediately following the 4 p.m., February 15 deadline to rank submitted bids.
Chefs Andrew Suthers and Kara Mardell, both of Lexington, Kentucky, proposed operating a restaurant called The Black Skimmer Grille.
The scoring trio awarded The Black Skimmer Grille proposal 45 points, which beat out the scores of three other proposals submitted by Navarre residents:
Hideaway Bar & Grill by Leann Cash, who has been the last 18 years managing 32 Outback Steakhouse restaurants (37 points);
Leonard's Grill by Heather Scruggs, a local business owner who previously had served 15 years in the restaurant industry (27 points);
TC's Front Porch by Bob & Andrew Benaquis, the owner and chef, respectively, of TC's Front Porch, a local restaurant which has been in operation for 12 years (27 points).
Williamson, who previously served as general manager of the golf course said the rankings were based on metrics consistent with proposal requirements.
The Black Skimmer Grille proposal stated it would be a casual dining restaurant but specific menu offerings were not provided. However, the duo did provide samplings of past offerings to exemplify their style of cuisine, including the menu from The Gastro Gnomes, Lexington's first food truck, owned and operated by Suthers, a graduate of Le Cordon Bleu.
Additionally, their proposal highlighted an intent to provide catering services at the golf course venue.
The chefs' resumes stated they are seeking to work in Navarre, where Suthers' mom and siblings reside.
"We are some very talented chefs and very interested in the area," Suthers told South Santa Rosa News Tuesday evening.
HNWS board members on Tuesday voted to accept staff's recommendation and are expected to schedule a special meeting prior to their regular March 19 meeting to follow-up on financial and other details ahead of approving related contract negotiations.