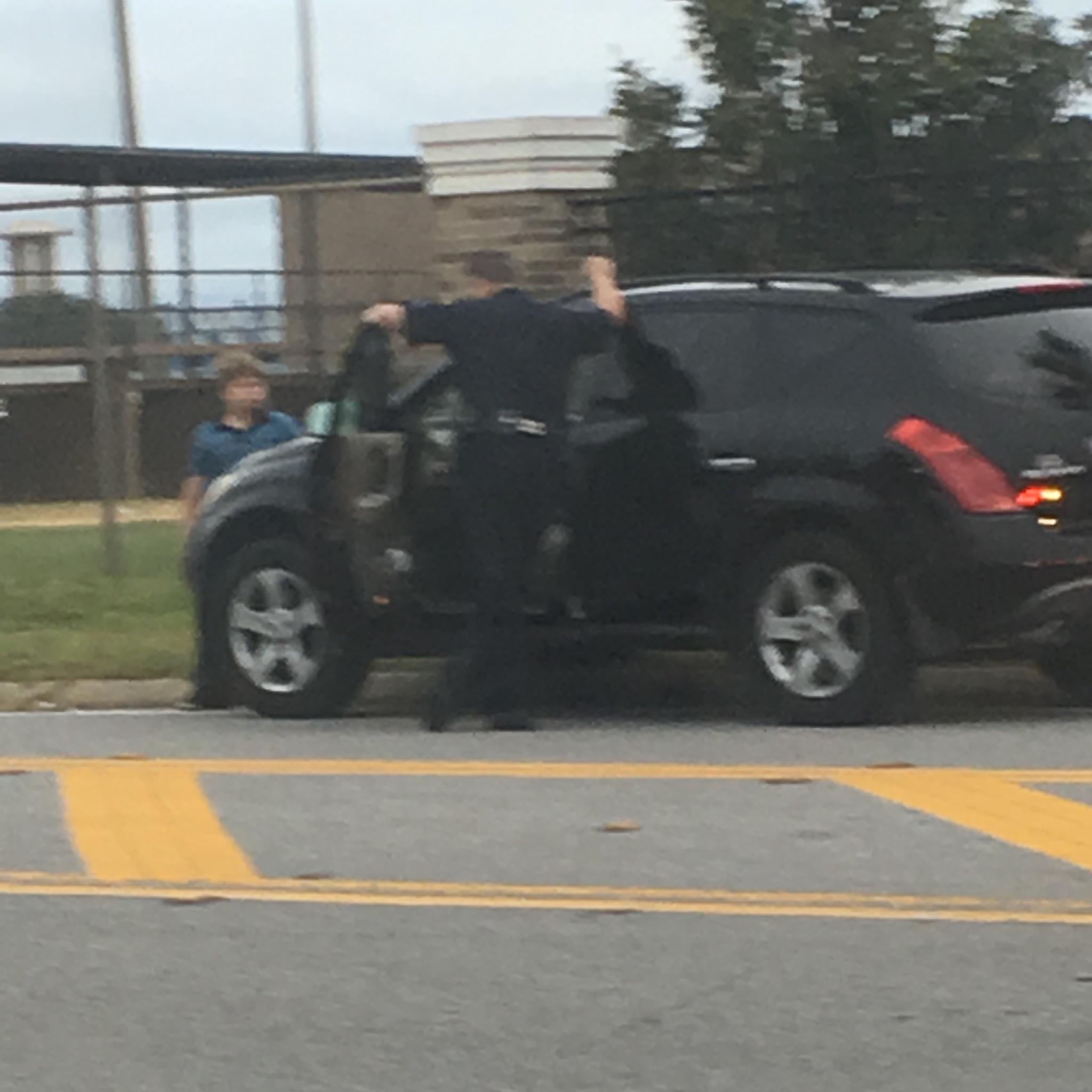 Submitted photo
Two Gulf Breeze Police Department officers pulled over a black SUV during morning rush hour on U.S. 98 after a caller reported the vehicle was moving "erratically" then noticed a child behind the wheel.
The 12-year-old driver and his 7-year-old passenger are brothers, and they awoke before their mother, taking the SUV eastbound on U.S. 98 from Pensacola into Gulf Breeze — with a jar of frosting and a book on camping in tow. "They also had a scary book," Gulf Breeze Police Chief Robert Randle said.
According to Randle this is not the first time the youngsters have taken a joyride in their mom's vehicle. "They've done this before," he said.
Sgt. Sherry Armstrong pulled over the vehicle with the assistance of a fellow officer near Andrew Jackson Trail after the minor turned the SUV around and headed west on U.S. 98.
Randle said the brothers were remitted back into the mom's custody after the incident. The Florida Department of Children and Families will investigate the matter.