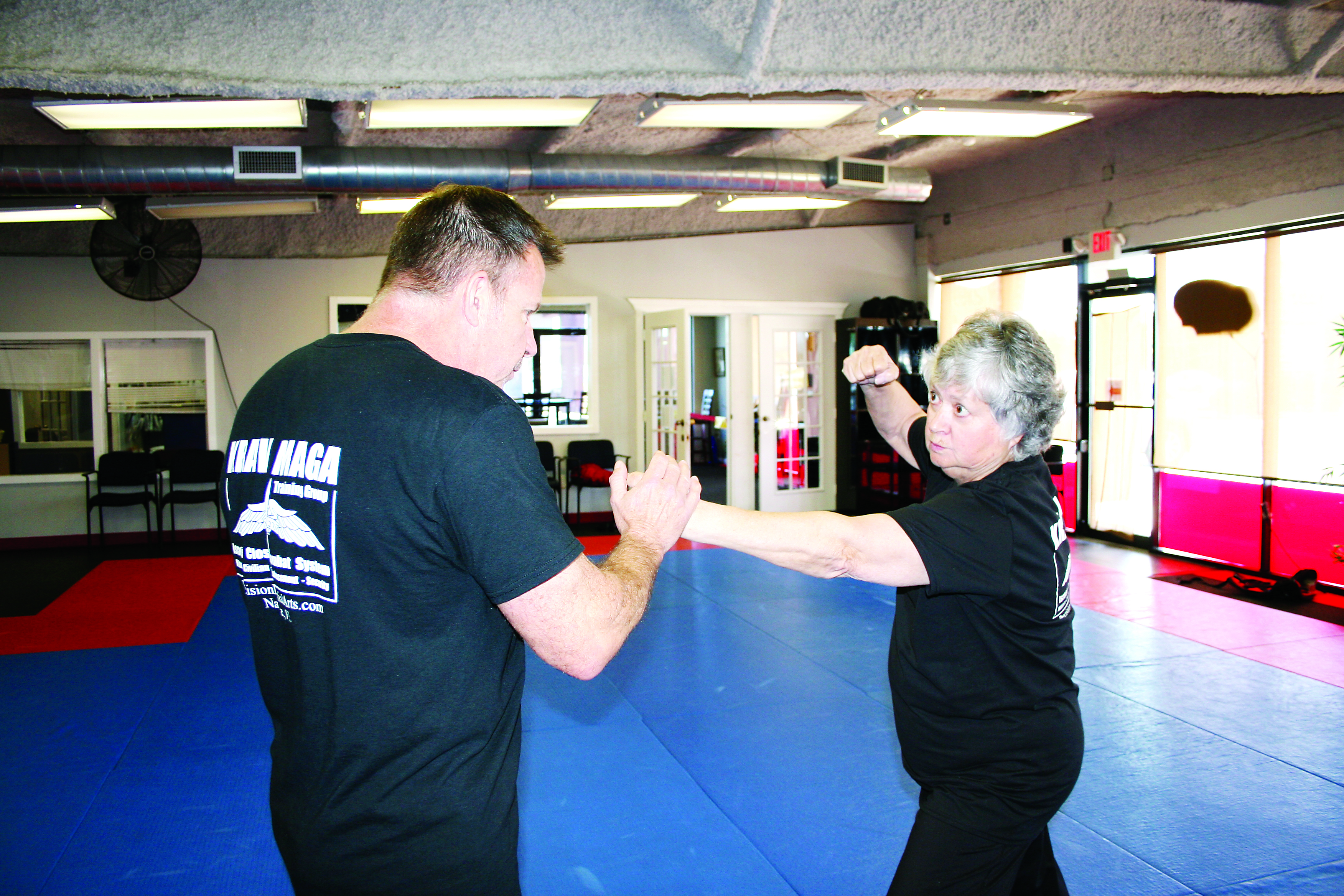 Krav Maga is the hand to hand combat system used by the Israeli Defense Forces. Its roots come from 1930's paramilitary predecessors to the IDF. Today Krav Maga is recognized as a self-defense system suitable for all genders and ages.
Navarre resident Ferrell Tibbs, who retired in 2012 from Santa Rosa County, said she started taking Krav Maga under Calvin Longton at Precision Martial Arts in Navarre after Santa Rosa County Sheriff Bob Johnson recommended it for women.
"Calvin is one of the most knowledgeable martial arts instructors in these parts," Johnson said. "I have taken Hapkido as well as Krav Maga, and in both instances he was a fantastic instructor."
Longton retired from the military after a 25-year career in which he served in the U.S. Marine Corps Infantry and Force Recon, U.S. Army Special Forces (Green Beret) and U.S. Air Force Combat control. He has studied martial arts since he was a teenager and in 2013 became certified by the prestigious Wingate Institute in Netanya, Israel.
"The beauty of Krav Maga is that it's geared for anybody to learn. It's not sophisticated motor skills. It's gross motor skills and taking advantage of instinct," Longton said, pointing out he helps students work on improving their instinctive reactions.
"Krav Maga empowers individuals to take responsibility for their safety, no matter their age or gender," Tibbs said.
Fellow Krav Maga student Marlene Gulledge said she likes feeling more confident and knowing weapons aren't needed to defend oneself.
"You don't have to be a victim," Tibbs added.