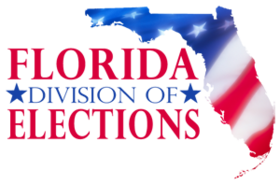 Republican Florida House District 3 Incumbent Jayer Williamson was not facing opposition for his seat until two candidates last week entered the race just ahead of the June 22 deadline for qualifying.
Ultimately, Democratic candidate Kenneth Bansah of Milton did not qualify, and although NPA candidate Bobbi Sue Osborne of Jay was unable to get enough petitions signed, she paid a fee to qualify June 22.
So far Williamson, who filed for re-election in September 2016, has raised $100,750. He paid a fee to qualify June 18.
District 3 encompasses north Okaloosa and most of Santa Rosa County, except for the parts of South Santa Rosa and Santa Rosa Island represented by District 2, which also represents south Escambia County.
In the House District 2 race, Republican Alex Andrade, a Pensacola attorney who resides in Gulf Breeze, had been the sole candidate seeking the seat being vacated by Representative Frank White, who is running for Attorney General of Florida.
However, fellow Republican Greg Merk, a former military aviator who lives in Pensacola, qualified June 21 for that race.
Andrade, who filed in November 2017, as of May had raised $87,641. He qualified June 18 via signed petitions.
Merk, who did not file until June 21, has not yet filed a campaign financial report and paid a fee to qualify.
Meanwhile there is a crowded race of five candidates seeking to represent House District 1, which covers North Escambia County. Republicans Rebekah Bydlak, Lisa Doss and Mike Hill are facing off against Democrats Vikki Garrett and Franscine Cecilia Mathis.
Bydlak is leading District 1 fundraising with $137,485.89. She's followed by Hill with $38,770, Garrett with $14,270 and Doss with $2,200. Mathis to date hasn't reported any contributions.
For House District 4, which represents most of Okaloosa County, other than rural parts in the north end, Republican Incumbent Mel Ponder is facing Democratic challenger Rebecca Koelzer.
Ponder filed in November 2016 and qualified June 18. He's raised $100,375 as of the last campaign finance reporting period for May 2018.
Koelzer, who has not yet reported any contributions, filed June 18 and qualified June 20.