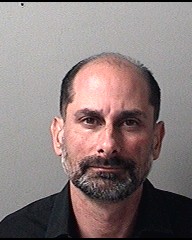 A well known Mobile, Ala. personal injury lawyer and Navarre resident was arrested for a DUI charge Sunday morning in Escambia County.
David Maloney, 49, who has an address at the 8100 block of Pompano Street, was arrested for the alleged incident at 3:35 a.m. that morning.
According to his website, Maloney represents clients who have been injured in automobile accidents, including DUI-related accidents.
In a number of his television commercials for his law firm, Maloney is often heard taking a strong stance against DUIs and DUI suspects.
In one of Maloney's numerous television ads, he's heard saying, "I've said it before, and I'll say it again: If you drink, and you drive, and hurt someone, don't call me. I'm not going to represent you."
In another commercial, he's quoted as saying, "Whatever happened to drinking responsibly? If you drank too much, you call a cab or a friend, get a ride home. Now, too many people drink and drive…then they get sued by us."
Maloney was released from Escambia County Jail 6 hours after being booked after posting his $500 bond.
Maloney is one of several lawyers who represent the firm Maloney-Frost, LLP. Attorneys at Law, based out of Mobile. They also have an office in Biloxi, Mississippi, according to their website. Maloney has been a licensed attorney for over 20 years.
More information will be posted once it's available.