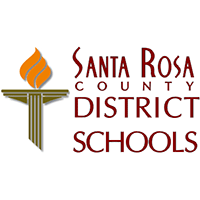 This afternoon the Santa Rosa County School District conducted its first School Security Task Force Meeting which included school district administration and representatives from the Santa Rosa County Sheriff's Office, Gulf Breeze Police Department, Milton Police Department, Santa Rosa County Health Department, and Santa Rosa County Emergency Management. Topics included actions taken by the district since the Parkland shooting, school site security improvements, school operations, mental health issues, and implementation of additional School Resource Officers.
Recommendations from the task force included a review of best practices for internal and external access control, continuation and enhancement of school site safety planning and an annual review performed by the school district and multiple first responder agencies. In an effort to increase on-campus presence, local law enforcement agencies have committed to frequent unannounced site safety checks.
Finally, the task force recommended the convening of a Community Roundtable to bring local decision makers together to discuss school safety and to seek public input.
The Community Roundtable will include leaders from education, law enforcement, metal health agencies, emergency management, parents, local government, business, and faith based organizations. Additional information will be released as it becomes available.