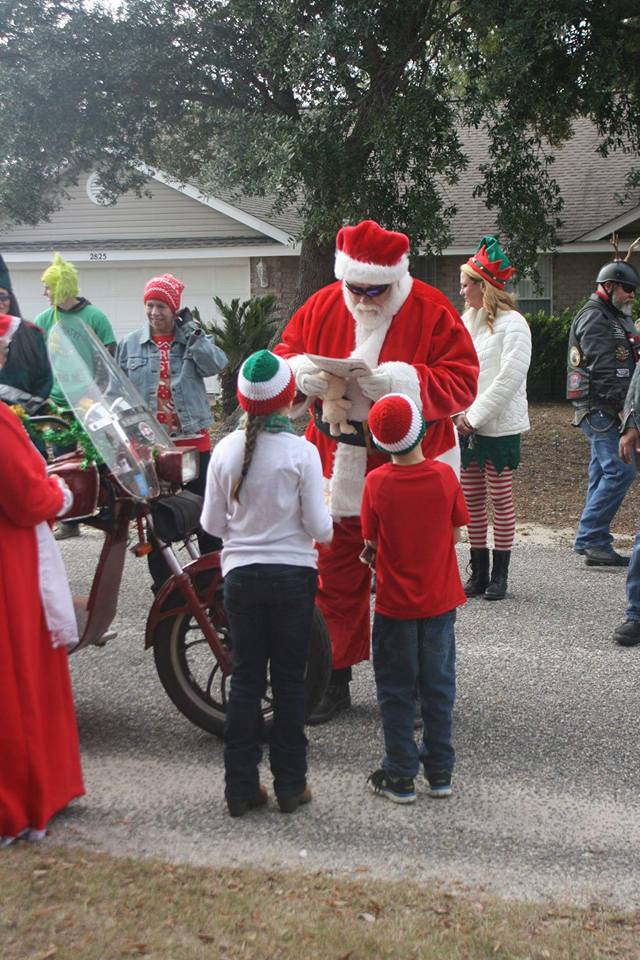 Navarre American Legion Post 382 this December will again deliver Christmas toys and gifts to children in need during their 5th Annual Riding for the "Claus" event.
Volunteers are currently accepting applications from under-privileged and special needs families.
Santa, Mrs. Claus, elves, reindeer and others riders will be making rounds via motorcycle on December 8, 14, 15 and 21. Children will also be able to have their pictures made on the motorcycles with Santa and the Christmas characters.
To be considered for the program, provide the names, ages and genders of the children plus the street address and a phone number to Jessica Otten at jotten2141@hotmail.com or (717) 254-9886.