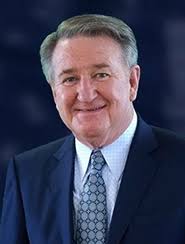 The Florida legislature eliminated an obstacle for both Florida College System (FCS) institutions and service members this week with the unanimous passage of HB 75.
The bill, submitted by Senator George Gainer (District 1) and Representative Ponder (District 4), eliminates postsecondary fees for active duty service members using Military Tuition Assistance (MTA) at FCS institutions and provides a necessary step toward establishing a presence on military installations across the state. It also removes fees that can deter military members from choosing a FCS institution over an alternative.
"I am optimistic about the opportunity this bill provides for institutions in the Florida College System to have a presence on military installations in Florida," said Representative Ponder. "It also promotes the use of our excellent Florida colleges by active duty service members using Military Tuition Assistance to advance their education."
"This is a great step in ensuring our active duty service members are not financially punished for taking advantage of the Florida College System, which I know to be some of the best colleges in the nation," states Senator Gainer. "Representative Ponder and I are committed to the dedicated and unwavering support of our active duty military, veterans, and their families. This is our way of ensuring their service is not met with any roadblocks in getting an education in the State of Florida. Florida is proud of our reputation of being military friendly and Northwest, FL is one of the best places on earth, in large part, because of our military families. We are so pleased this law will reflect that. "
The discontinued coverage of certain postsecondary fees by MTA led to the elimination of these fees by a number of higher education institutions for active duty military who use the program. Institutions that assess these fees are prohibited from offering courses on military installations, which can have a negative impact on enrollment. This bill promotes opportunities for FCS institutions to increase enrollment as they expand the range of educational options available in military communities.
"This is a historic day for military students in Florida," said Dr. Devin Stephenson, President of Northwest Florida State College. "Through the tireless efforts of Senator Gainer and Representative Mel Ponder, we will be able to provide an affordable, quality education for members of our military. I cannot think of a more appropriate way to honor them for their service to our country than through this provisional step to outstanding educational opportunities and a better quality of life upon degree or credential attainment. I would like to thank our legislative delegation for their relentless pursuit of this