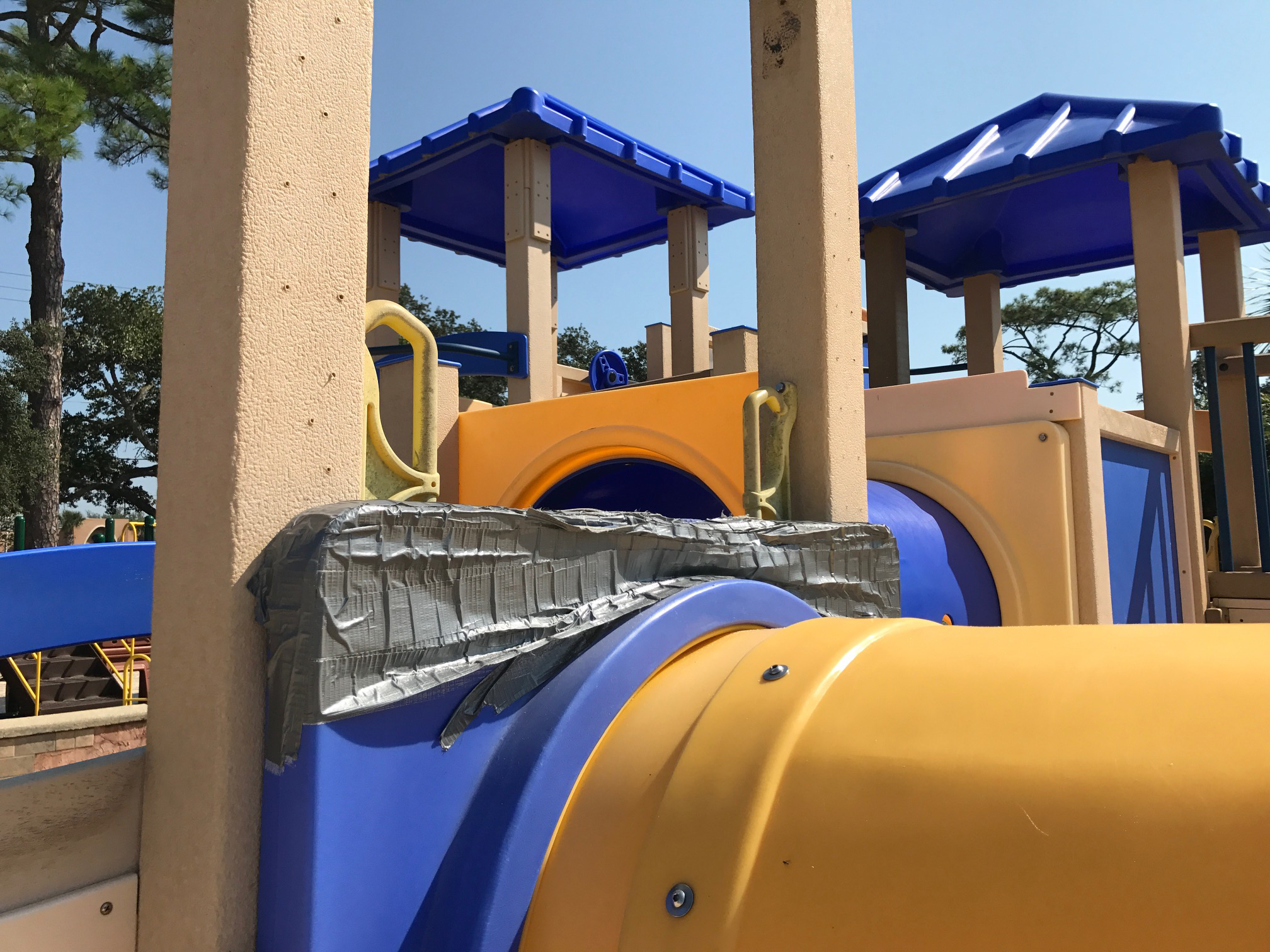 Our County Commissioners are currently considering funding Phase I of the Navarre Park Master Plan that was recently rolled out by District 4 Commissioner Rob Williamson. I am in full support of this project and funding it, in part, with tourism tax dollars.
This project will greatly enhance Navarre Park for local residents, support local tourism and local businesses and the funding plan ensures that this large project doesn't prevent other projects from getting funded and moving forward.
This plan is good for Navarre, good for Santa Rosa County and ultimately, good for local businesses and economic development. Phase I of the Navarre Park Master Plan (full plan available on County website) will cost a little over $3.5 million and will completely rebuild the Eastern side of the park.
The new configuration will include the addition of 50+ parking spaces, replace the Butterfly house with an expanded building and Vivarium, replace/repair collapsing sea walls, mitigate serious storm water runoff issues that pollute our sound, add an ADA compliant playground, ADA bathrooms, expanded splash pad and wider paths and walkways.
It also includes a park maintenance building and many landscaping and beautification projects.
There is no question that the improvements to Navarre Park being proposed will greatly improve the park and support local families that use the park 52 weeks per year. This investment will improve safety, improve access for all children and support parents who want a safe place to bring their children. Plus resolving the environmental issues related to storm water runoff benefits us all both by keeping our sound clean – which is good for us, tourism and business.
The funding for this project proposed by Commissioner Williamson just makes sense to me. By utilizing multiple sources including Restore funds, park and rec reserves, LOST park and rec funds, tourism tax reserves and future tourism tax revenue, we can fund this project without slowing down and hampering any of the other projects the County is currently considering.
So Navarre gets a great new park, and we still have money left over to keep growing tourism reserves, fund other great projects like the Miracle League Park in Gulf Breeze, continue to add youth athletic fields and improve other parks including the next phase of the Holley Park and continue to invest in the beach with 20% of all tourism tax dollars generated being set aside for future beach renourishment.
Plus we can still fund other beach projects currently in the works like irrigation to support landscaping along Gulf Blvd, adding parking and another pavilion in the Marine Park and fixing the waste water issues being pumped into the sound from the islands treatment plant.
Using tourism tax dollars to invest in projects that help keep visitors in our County is a win for all businesses and locals.
We know our beaches are the best in the Panhandle. We also know that Navarre is not a secret anymore. The key to tourism is making sure those visitors to our beautiful beaches stay in Santa Rosa County as much as possible.
By having tourism-related activities in SRC, we ensure that those visitors spend their money in SRC on meals, gas and shopping. The Butterfly House hosts thousands of out of state visitors each year and those visitors eat in Navarre, buy gas in Navarre and shop in Navarre. That means jobs and tax revenue to help keep our property taxes lower and means that Navarre becomes a better investment for new businesses.
Using tourism tax dollars for tourism-related activities has been a focus of our County leadership for several years and it is working. Santa Rosa County is benefiting from the investment of tourism tax dollars for projects like the Milton Waterfront, Baghdad Park, County Fairgrounds, Equestrian Center, the Visitor Center in Navarre and the new one being built in Milton and of course, beach renourishment and Navarre Marine Park improvements.
These investments have seen tourism tax revenue grow at double digits annually, and far outpace our neighboring counties for the last several years.
Phase I of the Navarre Park project is a great investment for Navarre and Santa Rosa County and will reap benefits, both as a fun, safe place for our kids to play and as an economic driver for Navarre and all of Santa Rosa County.
The project funding ensures that other projects are kept on track and fits nicely with past projects supported with tourism dollars.
Investing in ourselves and our future is how we will attract new restaurants, new shopping options and more and better jobs to Navarre and Santa Rosa County and this projects supports those ideals in my opinion.
Please let your County Commissioners know that you support Navarre Park Phase I by emailing them at bocc@santarosa.fl .gov (goes to all 5 commissioners).