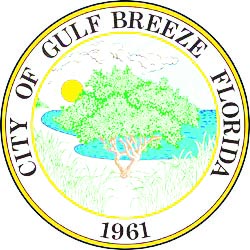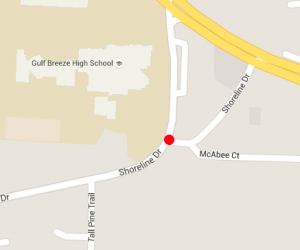 Two traffic signals in the City of Gulf Breeze could be placed in flash mode to reduce traffic congestion thanks to a request from City Manager Edwin "Buz" Eddy.
Eddy sent a formal request to city council members and Mayor Matt Dannheisser last week requesting that the signal at the intersection of Daniel Drive and Old Shoreline Drive, along with the traffic signal on Hwy. 98 and the entrance to Gulf Breeze Middle and Elementary schools be set in "flash mode" at certain time periods during the summer months.
Currently, the signal at Daniel Drive and Old Shoreline Drive is set to go into "flash mode" from 10 p.m. to 6 a.m. daily. Eddy made the request at the Wednesday night Executive Committee meeting to have that schedule changed to make the light flash between 6 p.m. and 6 a.m. during the summer.
Eddy also requested that the light on Hwy. 98 at the school entrances be set to go into flash mode from 5 p.m. to 6 a.m., additionally noting that the light could be set into flash mode 24 hours a day during the weekends to allow traffic to flow smoothly through the city during tourist season.
Eddy said that the city already did a test run of the change last week.
The city will vote on the matter at their July 5 City Council meeting set for 6:30 p.m. at Gulf Breeze City Hall.