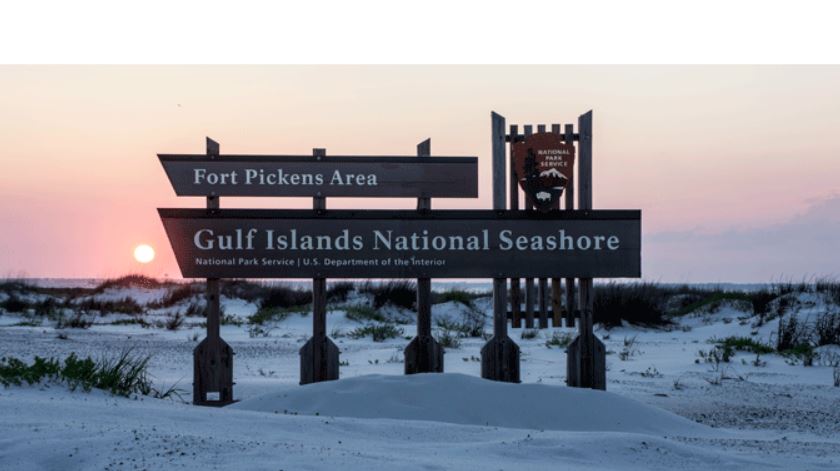 Beginning Monday, August 10, Gulf Islands National Seashore will increase access to Fort Pickens Campground, Loop A. Campers will be able to begin making reservations for the identified sites in Loop A on August 3, using recreation.gov. Additional campsites will be available for reservations throughout August and September as conditions allow.
In addition, the following areas continue to be available:
The Fort Pickens, Santa Rosa, Naval Live Oaks, Okaloosa, and Perdido Key areas in Florida.
The Davis Bayou Area and Petit Bois, West Petit Bois, Horn, and Ship islands, as well as the NPS-owned portion of Cat Island in Mississippi.
With public health in mind, the following facilities remain closed at this time:
Fort Pickens Campground Loops B-E
The Fort Pickens Discovery Center
The Fort Barrancas Area due to the NAS Pensacola closure
The group campsites at the Fort Pickens and Naval Live Oaks areas
According to GINS officials, while these areas are accessible for visitors to enjoy, a return to full operations will continue to be phased and services will be limited. When recreating, the public should follow local area health orders, practice Leave No Trace principles, avoid crowding and avoid high-risk outdoor activities.
Details and updates on park operations will continue to be posted on our website www.nps.gov/guis and social media channels. Updates about NPS operations will be posted on www.nps.gov/coronavirus.