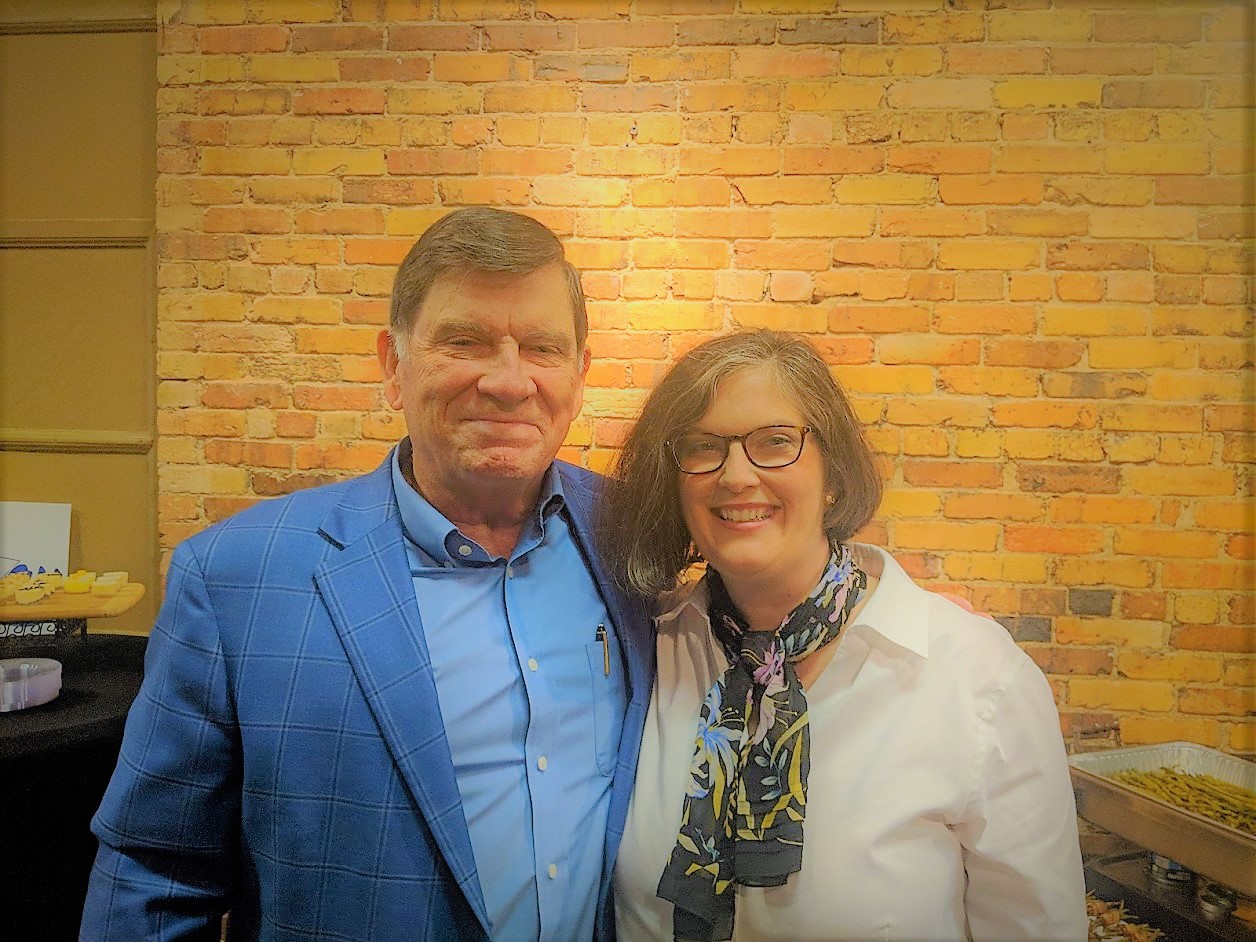 Milton attorney Allen "Butch" Lindsay pictured with his daughter, Heather Lindsay, who on Tuesday was elected as the first female mayor of the City of Milton, a municipality their Lindsay & Lindsay law firm had represented for decades prior to her candidacy
The City of Milton on Tuesday elected its first female mayor, Heather Lindsay, who formerly served as the City Attorney.
Lindsay was the third generation of her family to have provided legal representation to the City of Milton, and her father, Allen "Butch" Lindsay said her positive attitude and message was "clearly appreciated" by the voters. "We are very proud and happy for her and for the City."
Lindsay said she's excited to have the opportunity to share her gifts in a new way with the city.
"I'm gratified that I'm being given this opportunity to serve and humbled by support that I've received," she said. "My hope is that I can help everyone in Milton feel engaged and involved in lifting up Milton toward a brighter futures."
She expressed concern that some residents have felt "left out" and said she aims to push for inclusion.
"I see my role as being the voice of the people, ensuring city business is done in order during meetings and that that the law is followed," she said.
Lindsay has been licensed to practice law in Florida and Alabama since 1996. She is an honors graduate of the University of Alabama and the Florida State University College of Law, where she served as Executive Editor for the Journal of Land Use and Environmental Law.
In 1995-1996, Ms. Lindsay served as clerk to the late former Justice Janie L. Shores, the first woman elected to the Supreme Court of Alabama.
Other local municipal races
Other City of Milton officials elected November 6 include: incumbent Councilwomen Sharon Holley and Heather Hathaway and newcomer Councilman George Jordan. Non-official results show Shannon Rice ahead by a 0.24-percent margin over Pam Mitchell, triggering an automatic recount for that Ward 2 Seat 1 race.
In the City of Gulf Breeze elections, David Landfair won the mayoral race by a 55-percent margin. Additionally, Todd Torgersen won election to Seat C on the City Council by a 68-percent margin.