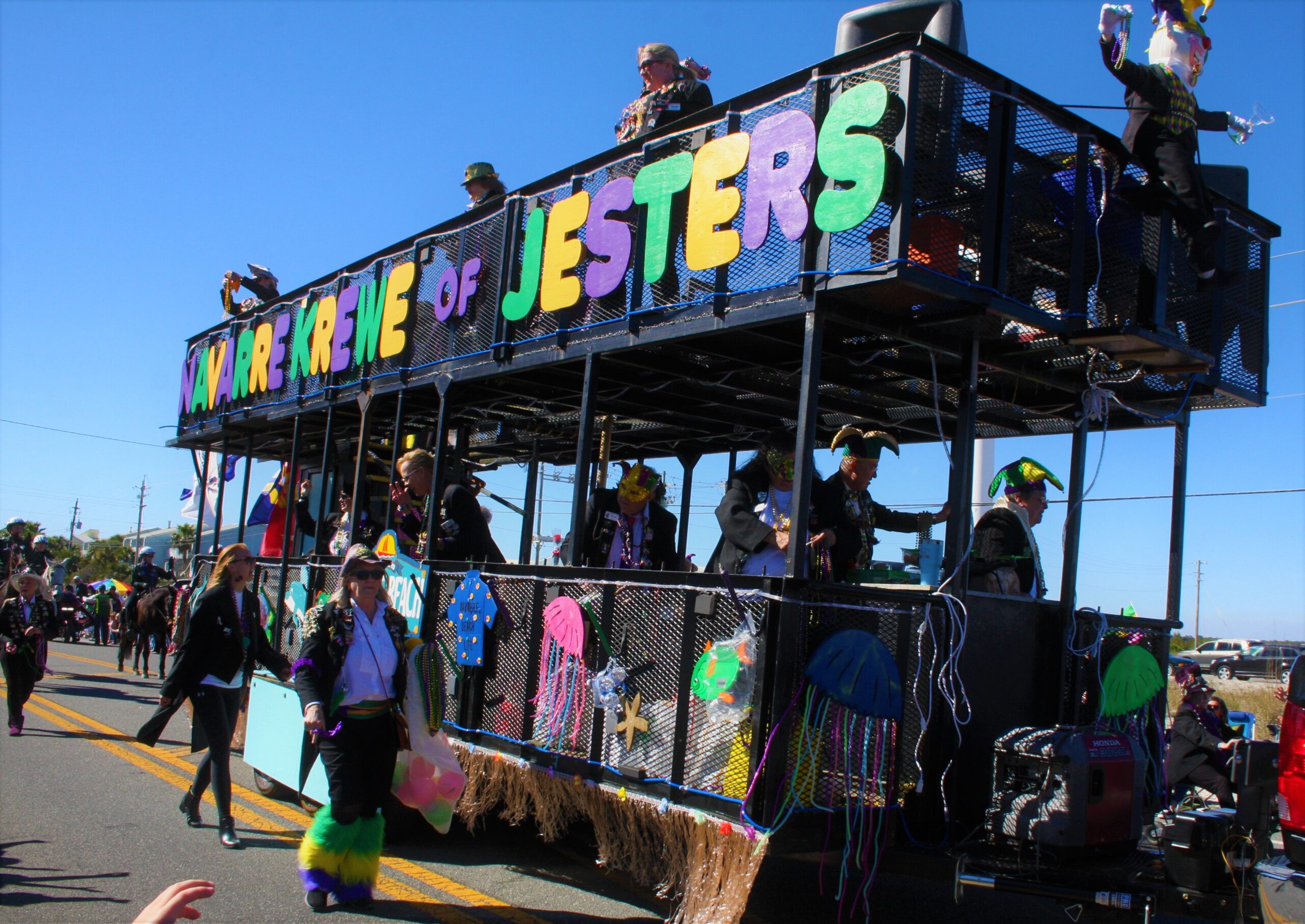 When the Navarre Krewe of Jesters announced concerns for the sustainability of their annual Navarre Beach Mardi Gras parade due to rising security costs, two island businesses stepped up to the plate. Windjammers on the Pier and Juana's Pagodas are each donating $1,000 toward the costs.
"We're going to be ok now," said Deb Carrier, president of the Krewe.
Carrier said a local retired realtor has been visiting local businesses, asking for sponsorships after finding out the Krewe had been presented bills totaling more than $5,000 for first responder costs, including around 22 off-duty paid law enforcement officers at a rate of $42.50 per deputy and $450 for Navarre Beach Fire Rescue to staff the event.
The Krewe's 37th Annual Mardi Gras Parade is scheduled for 1 p.m., Saturday, February 11. The theme of this year's parade is "Music Throughout the Decades." The route will remain the same, traveling westward along Gulf Boulevard from Indiana Street, ending at Navarre Beach Marine Park.
Windjammers on the Pier will host games, music and food & drink specials, including Voodoo punch, before, during and after the parade.