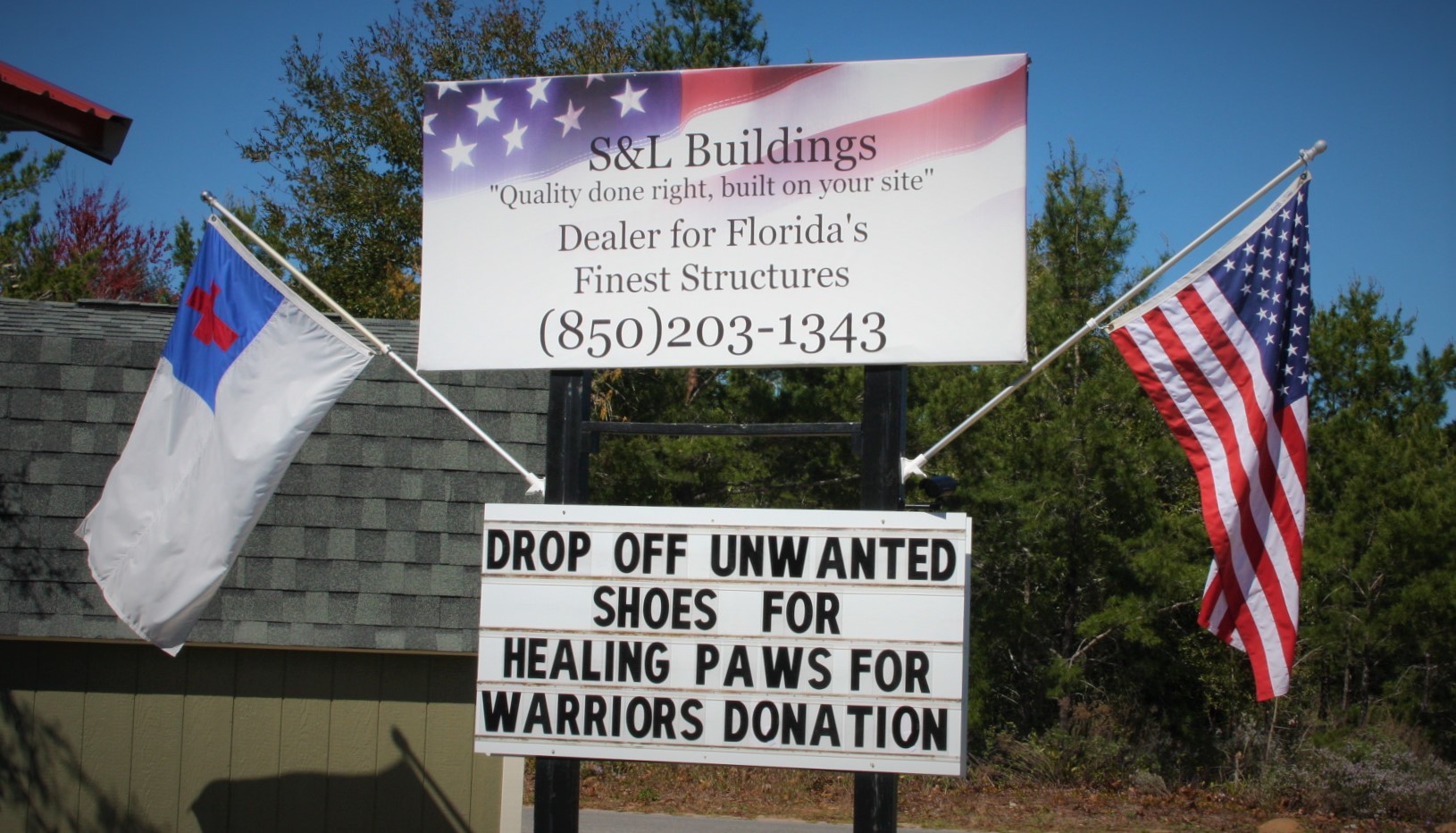 S & L Buildings in Midway will host two cookouts for Healing Paws for Warriors on Saturday, March 30 and Saturday, May 18.
The cookout fundraisers will take place from 11 a.m. until 3 p.m. at S & L Buildings office, located at 5302 East Bay Boulevard.
Owner Stan Pollock is a veteran dedicated to helping the nonprofit organization, which pairs certified service dogs from local shelters with veterans suffering from PTSD or traumatic brain injuries.
There is no cost to veterans who are accepted into the Healing Paws for Warriors program, which is funded through contributions.
"The cause touched us deeply and we wanted to support it," Pollock told South Santa Rosa News.
Pollock is also accepting unwanted shoes for the charity, which receives $10 for every 25 pairs of shoes donated. Donations can be dropped off at the business.
Additionally, Jeff Hooper, owner of Jeff's Lawn Mower & Tractor Repair in Navarre, will be assisting with the cookouts, providing and cooking brisket.
"We were happy and excited that Jeff offered to help," said Stan.
The volunteers are asking for donations of any size toward Healing Paws for Warriors in exchange for a food plate and drink.
Healing Paws for Warriors is dedicated to providing post-9/11 combat veterans with rescued-to-trained ADA certified service dogs. To learn more about the charity, visit www.healingpawsforwarriors.org.