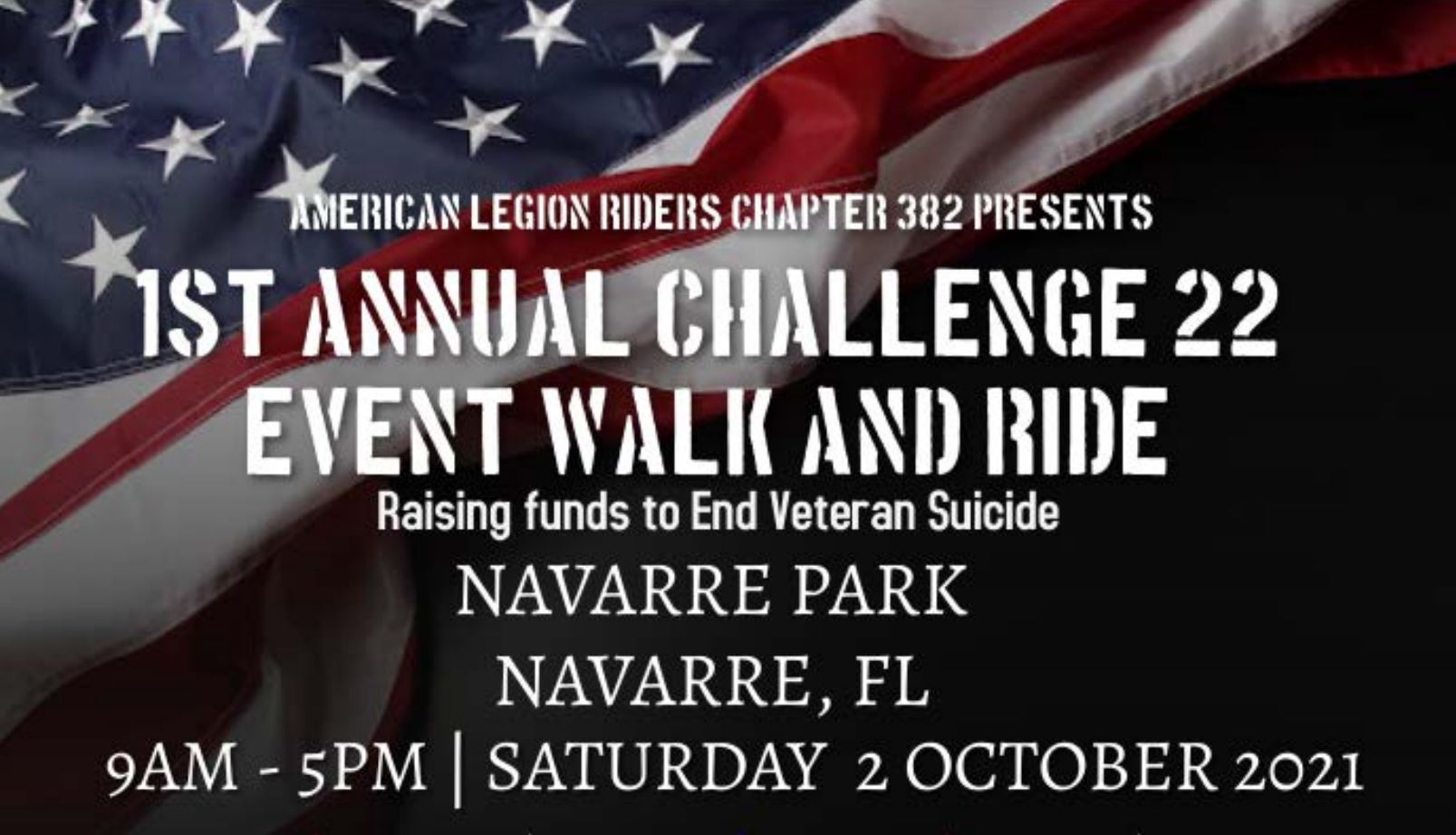 The Inaugural local Challenge 22 Event, a fundraiser organized to help eliminate roughly 22 veteran suicides which happen each day, is scheduled for Saturday, October 2 at Navarre Park.
Jason Skobel, director of Navarre's American Legion Riders Chapter 282, heard about a Challenge 22 event hosted by American Legion Post 63 in Winter Garden, Florida.
Skobel said there is currently an effort to host 22 Challenge 22 events across the state. Toward that end a group of local volunteers started work earlier this year on plans for the October 2 event, teaming up with Stripes Pub & Grill, which will co-host.
"We chose Project VetRelief as our charity because of their Suicide Prevention Initiative, raising awareness of the tragic statistic of 22 veteran suicides a day that happen in our nation," Skobel said. "One veteran suicide a day is too many, and if we could reach one person and save one life through our efforts, I would consider our event a success."
The October 2 event will consist of a short 9 a.m. program followed by a 10 a.m. 2.2-mile walk/run and 1:30 p.m. 22-mile motorcycle ride. The event will also feature vendors and live entertainment.
The opening program at Navarre Park will include an invocation, presentation of colors and guest speakers, including Lt. Col. Daniel Schmidt (Retired) U.S. Army, who teaches Student Leadership Development at Holley-Navarre Middle School.
Schmidt said during his military career he was exposed to a few soldiers who either attempted or committed suicide.
"I feel the military does a good job addressing this within the ranks," Schmidt said, pointing out that some service members lose support after leaving the military. Schmidt also said a stigma over reaching out for help still exists. "You never did not want to admit having problems. That stigma has still not gone away."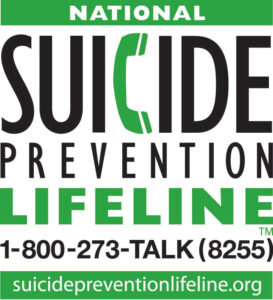 Following the morning run/walk there will be live entertainment at Navarre Park with Sweetwater Band playing from 11 a.m. – 1p.m.
Jim Wineland, chairman of the Florida American Legion Riders, will speak at 1 p.m.
Sweetwater Band will return to perform until 4 p.m.
Food and drinks will be available from 9 a.m. until 5 p.m. Merchandise vendors will also be on site, and a silent auction will also take place.
The route for the 2.2-mile walk/run will be U.S. 98's bike lane west of Navarre Park for 1.1 mile and returning.
The 22-mile motorcycle ride will be U.S. 98 west to Abercrombie Road then East Bay Boulevard and back to Navarre Park.
Register for the event via http://www.american-legion-riders-chapter-382.ticketleap.com/1st-annual-challenge-22/ or at the registration booth on the day of the event. Registration cost is $22.