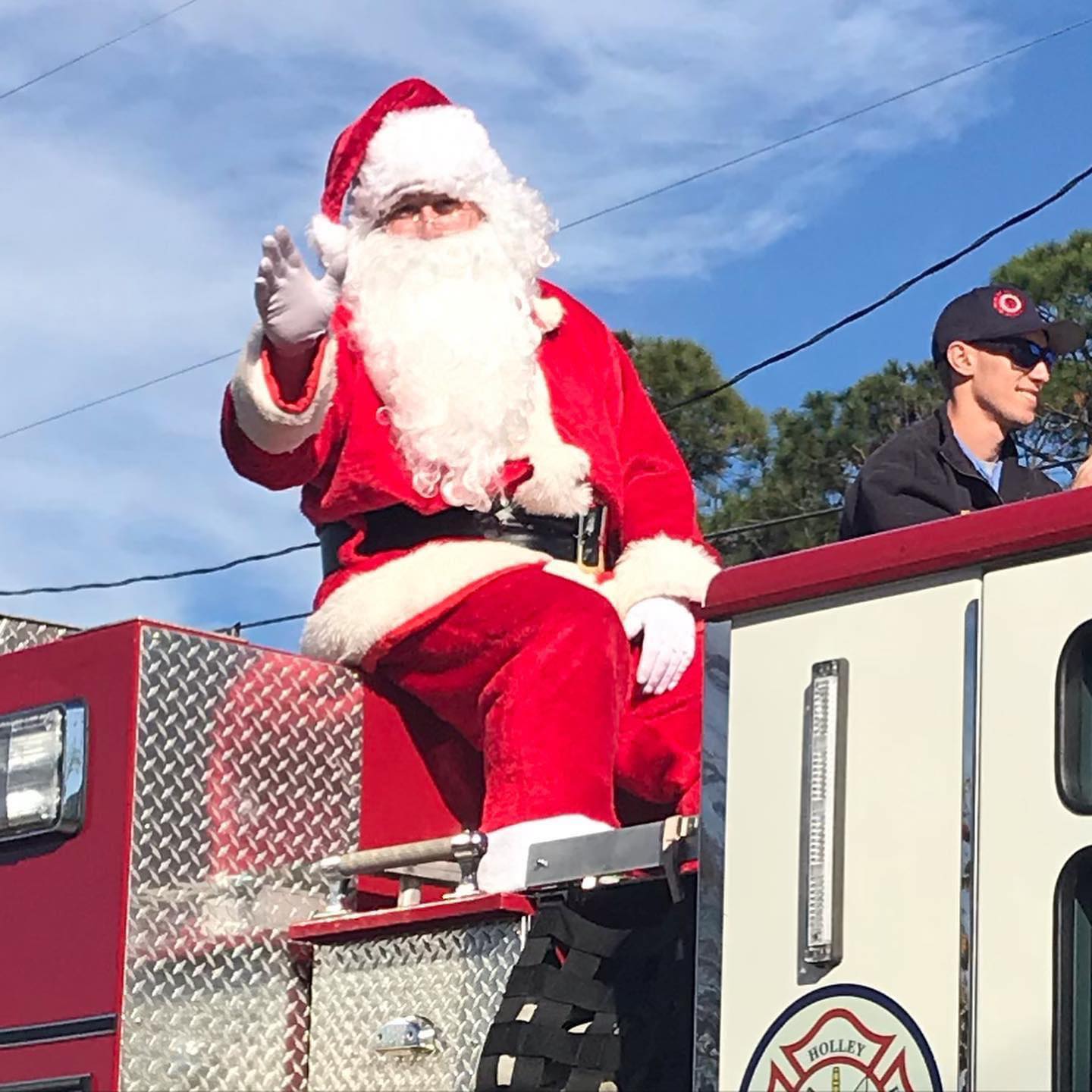 Holiday cheer is ramping up with multiple local Christmas parades and events, starting this weekend.
A small, kid friendly parade will take place Saturday, December 3 in Navarre, starting at 1 p.m. at the Navarre Library. It will proceed south on Presidio Street then east on Esplanade Street, ending behind Centennial Bank. Following the parade, Santa and Mrs. Claus will be at Navarre Park for the Merry Market, featuring vendors from 9 a.m. until 4 p.m.
Over in Gulf Breeze, from 9 a.m. until 2 p.m. at the Gulf Breeze Parks and Recreation Center, located at 800 Shoreline Drive, the Jolly Holiday Market will take place, featuring local businesses, artists and vendors. Then at 4 p.m., it's the Inaugural Strolling and Rolling Holiday Parade, featuring carts, homemade floats, classic cars, a marching band, bicycles and walkers. The parade will start at Gulf Breeze High School and proceed toward the Parks and Recreation Center.
Up in historic downtown Milton, Santa will be in attendance at Light Up Milton, taking place at the South Riverwalk Pavilion between 5 and 8 p.m., greeting kids and handing out treats provided by the Blackwater Pyrates. A tree-lighting ceremony will take place across the street next to the Imogene Theater at 5:30 p.m. Then a lighted boat parade hosted by the Blackwater Pyrates begins at 6 p.m. A fireworks display will take place immediately following the conclusion of the lighted boat parade, which will likely be sometime between 6:30 and 7 p.m. Additionally, food trucks and a winter marketplace featuring craft vendors will be on hand nearby at the south end of S. Willing Street. The winter market will be coordinated by the organizers of The Market of Pace, which usually meets on Saturdays at Woodbine Baptist Church.
Additionally, St. Mary's Episcopal Church's Winter Arts and Crafts Fair will take place from 12 noon until 6 p.m., Friday, Dec. 2 and from 9 a.m. until 2:30 p.m., Saturday, Dec. 3. at 6849 Oak Street in Milton. Vendors will be selling handmade crafts, custom jewelry, artwork, woodcrafts, candles and other creative handiwork. Homemade turkey gumbo, baked goods and grilled hamburgers will be available.
The City of Milton's annual Christmas Parade is being organized by the Krewe of Airship Pirates and will take place Saturday, December 3, starting at 6 p.m. This year's theme will be "A Very Merry Pirate Christmas". As always, there will be a visit from Santa Claus, but this year he will be on a pirate ship at the end of the parade. The parade starts on James Street and proceeds south on Stewart Street, ending near Burger King.
Next weekend, the largest Christmas parade in the area will take place at 5:30 p.m., Saturday, December 10 in downtown Pensacola. There will be around 100 entries, including eight bands plus the Blue Angels flight team. The parade stages on Spring Street, proceeds east on Garden Street, north on Palafox Street, turning south at Wright Street and proceeding back south on Palafox Street, ending at Zaragoza Street.