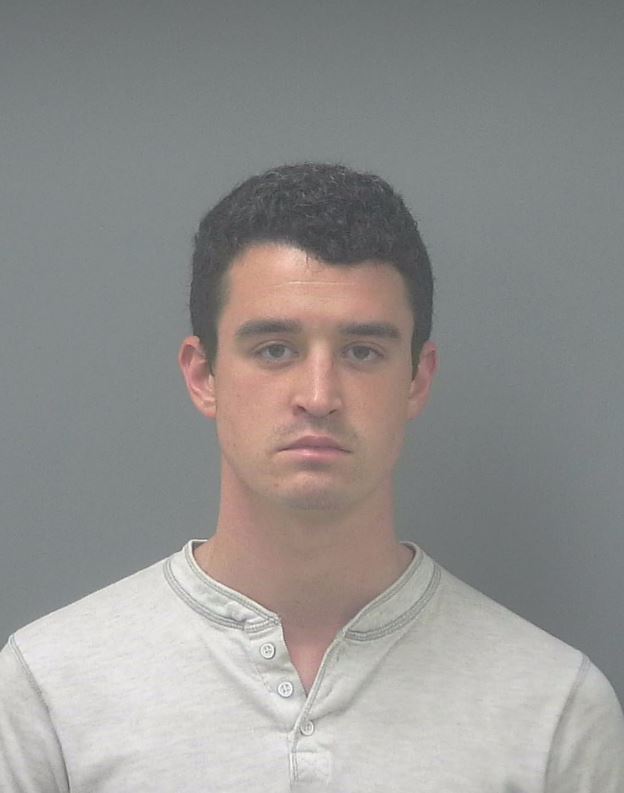 The City of Gulf Breeze Police Department today announced the arrest of Ryan Scott Walsh, 27, a lay youth director at Gulf Breeze United Methodist Church.
According to the news release, a February 10 arrest warrant was issued for Walsh for the offenses of:
Transmit obscene material to a minor;
Lewd/lascivious involving a minor over 12 and under 18 years of age;
Use of computer to solicit/seduce a child.
Cops say the church's Senior Pastor, Daniel Morris, and Executive Pastor, Kenneth York, reported the matter February 6 after the child's parents providing them with information on the evening of February 5.
According to GBPD, the parents showed York a copy of text threads that were explicit, inappropriate and sexual in nature between the suspect and the victim. York returned to the church and with Morris confronted Walsh, who was placed on administrative learn and left the church.
Per his arrest report, Walsh is accused of inappropriate touching, messaging and exchanging of photographs with a 13-year-old female minor who attends youth groups at the church.
Police on February 6 made contact with Walsh at his parents' home in Navarre and took possession of his iPhone and Apple watch for evidence until a search warrant could be obtained due to the "exigent circumstances that the evidence related to the crime may be deleted," stated the arrest report.
The search warrant was signed February 7, and upon being presented with it, Walsh provided his phone's pass code to an investigator. An arrest warrant was subsequently issued, and Walsh was taken into custody without incident on February 10.
The investigation in the case is ongoing, and anyone with any further information regarding this cases or other cases is asked to contact Gulf Breeze Police Department's Investigation Division at 850-934-5121.