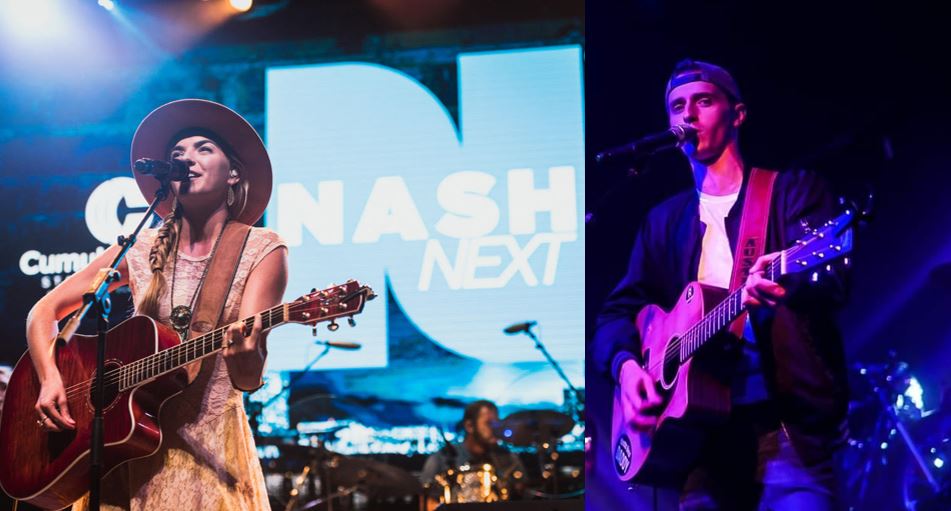 Photos courtesy Jessie Ritter and Austin Forman
Florida Panhandle musicians Jessie Ritter and Austin Forman recently teamed up to perform an original song, "The One Who Cares the Least," which was co-written by Forman and Bobby Walkup of Navarre. The video premiers at 8:40 a.m., Monday, September 6 on The Country Network (TCN).
Ritter in 2018 beat out 800 others to win 2018's "Nash Next," scoring a record deal with Big Machine. Since then she's had three videos premier on TCN, including "Home," which went all the way to #1 on TCN's Country's Top 20 Countdown.
Locals may remember seeing her perform at The VINE Wine Bar in Navarre and Beach House Bar and Grill on Navarre Beach as well as other venues along the Emerald Coast. She now divides her time between Nashville and the area. "Typically I go up to Nashville about 10 days a month," she said, pointing out that she had a baby boy this summer, and he travels with her.
Walkup said he first met Ritter at the Nash Next Competition and began following her on social media.
"After Austin and I wrote the song I knew it was going to be special," Walkup said. "I just feel like people can relate to it. After listening to it a few times, I called Austin and asked him what he thought about turning it into a duet. He thought it was a great idea, I knew she would be the perfect one to sing with him on this song."
Forman first met Ritter at the Sandy Roots Songwriters Night in Perdido Key. It will be his first time having a video on TCN.
"I've written and recorded many, many songs. This song and video is without a doubt the very best project I have ever been a part of," Forman said. "And having Jessie agree to sing it with me is what pushed this song over the top."