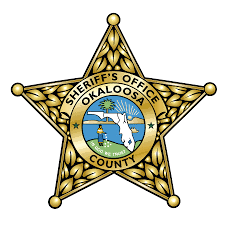 The IRS, Jury Duty, and Granny/Grandpa scams all have a new twist circulating in Okaloosa County.
Con-artists are contacting victims using phone calls and emails then instructing the victims to buy/pay using ITunes or Visa gift cards. Also, the con-artists use urgency, informing the citizens if they do not pay the money owed today, they will be arrested.
Citizens should use extreme caution when being instructed to pay for anything using these forms of payment, especially over the phone.
IRS Scam:
 The IRS will NOT contact you via the phone or e-mail.
 The IRS will not contact you about your tax return by phone or email.
 The IRS will use the mailing address you place on your return.
 Use direct deposit into your checking account for tax returns.
If you are contacted by someone claiming to be with the IRS, hang-up and call the IRS at 1-800-366-4484 or forward the email to phishing@irs.gov.
Jury Duty Scam:
The Sheriff's Office wants residents to know that under NO circumstances would the OCSO ever contact you over the phone asking for money and/or
threatening arrest for failure to respond to a jury duty summons.
Granny/Grandpa Scam:
If someone calls claiming to be your grandchild or an attorney for your grandchild, then hang up and call them or their parents directly to ensure
their safety.
For more ways you can protect yourself from con-artists visit the Okaloosa County Sheriff's Office Crime Prevention web site at www.sheriffokaloosa.org